 With a little over two weeks to go until the Democratic gubernatorial primary, billionaire Jeff Greene's campaign has been rocked with news of a police report filed at the end of 2012 accusing him of smacking a woman on the arm.
CBS 4 Miami broke the story this week of a waitress filing a report that Green "smacked her on the arm" while trying to get her to turn down the music.
"The waitress said she was not injured, she said she did not believe Greene intended to hurt her, and she said she wasn't interested in having the case prosecuted. However, because the report surfaces in the midst of a contentious and increasingly nasty Democratic primary, it is likely to become campaign fodder in the final weeks of the campaign," CBSMiami reported. "According to the incident report, the episode allegedly occurred on December 28, 2012, at approximately 5 pm at what was then known as the Omphoy Beach Resort. The waitress, Lisa Ann Thomas, who was 24 at the time, "said Jeff Greene walked up to her and `smacked her on the arm' and said, `can you turn down the music.' She said she was very offended that he hit her on the arm and later resigned her job," the report continues."
Thomas did not press charges though her attorney reported the incident to the police three weeks after the alleged incident.
As Greene and his primary rivals were engaging in a candidate forum in Jacksonville on Thursday night, the Florida chapter of the National Organization for Women (NOW) called on him to drop out of the race.
"The #MeToo, #TimesUp and NOW's #EnoughIsEnough campaigns have shed a much-needed light on sexual violence, bullying and harassment," said Florida NOW President Terry Sanders. "Now, more than ever, we need to listen to survivors, respond quickly and decisively to reports of abuse, and hold abusers accountable. Women in Florida have had enough of men taking advantage of us."
"This type of assault is rooted in power imbalance, and so it's unfortunately not surprising that a billionaire like Jeff Greene victimized a female employee. It was incredibly brave of her to report the assault, and we stand with her," added Sanders.
Claire Van Susteren, a spokeswoman for Greene, punched back, linking Sanders to primary rival former U.S. Rep. Gwen Graham, D-Fla.,
"Tonight Terry Sanders, Gwen Graham campaign donor and President of Florida NOW, chose to play politics with the critically important #MeToo movement," Van Susteren said. "Terry chose to inappropriately mischaracterize a tap on the arm as something injurious or sexual in nature. I spoke with Terry and expressed my disappointment that she is politicizing and mischaracterizing this report – going against the wishes of Greene's former employee, who asked to keep this private. Terry essentially made clear that her statement was a tit for tat because she was upset about Greene's ads on Graham's poor environmental voting record. Welcome to politics. This is a disservice to the #MeToo movement, which has empowered millions of women across the country."
Van Susteren also responded to the CBS 4 Miami story, turning her fire from Graham to the GOP.
"It's unfortunate that the Republicans are bringing such a non-story into the political bloodstream in an attempt to weaken Jeff's campaign," she said. "As can be read in the police report, this is simply a case of an employee having a bad day. Jeff was having dinner with his wife and children three days after Christmas. The music was loud and the guests at the next table were having a hard time getting the staff's attention to ask them to turn down the volume. As the owner of the hotel, Jeff walked up to the former employee, tapped her on the arm, and asked her to turn down the volume. As you can read in the report, the former employee was 'offended' by Jeff's actions – but did not have any injuries, did not think he intended to physically hurt her, and confirmed that no fighting words were spoken. Jeff wishes this former employee all the best."
In the meantime, there are no signs that Greene intends to pull out of the race as he launched two new TV ads on Friday.
Besides Graham and Greene, other candidates running for the Democratic nomination include Tallahassee Mayor Andrew Gillum, businessman Chris King and former Miami Beach Mayor Philip Levine.
Kevin Derby can be reached at Kevin.Derby@floridadaily.com.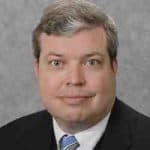 Latest posts by Kevin Derby
(see all)