 On Monday, Florida's elected officials from both sides of the aisle cheered President Donald Trump's proposal to increase federal funding for Everglades restoration.
In recent weeks, members of the Florida delegation urged Trump to include $250 million in funding for Everglades restoration in his FY2021 budget request. This request comes after last year's Consolidated Appropriations Act of 2020, which included $200 million for South Florida Ecosystem Restoration.
U.S. Reps. Alcee Hastings, D-Fla., and Mario Diaz-Balart, R-Fla., the co-chairmen of the Congressional Everglades Caucus, led members of the Florida delegation in sending a letter to Trump requesting that he allocate $250 million for Everglades Restoration projects in his FY2021 budget request to Congress. Joining Hastings and Diaz-Balart in signing the letter include Florida Democrat U.S. Reps. Charlie Crist, Lois Frankel, Debbie Mucarsel-Powell, Stephanie Murphy, Donna Shalala and Debbie Wasserman Schultz and Florida Republican U.S. Reps. Brian Mast, Francis Rooney and John Rutherford also signed the letter. U.S. Sens. Marco Rubio, R-Fla., and Rick Scott, R-Fla., also wrote Trump calling on him for $250 million for Everglades restoration. Mast also wrote a letter to Trump asking for $250 million for the Everglades.
Trump agreed and asked for $250 million for Everglades restoration in his budget proposal which was released on Monday.
Officials from the Sunshine State weighed in on Trump's proposal.
"I applaud President Trump for working with the Florida delegation to commit to fight for $250 million in federal funding for Everglades restoration projects this year," Scott said. "This funding builds on the $200 million in construction funding for the South Florida Ecosystem Restoration we fought for and secured last year, as well as the $2 billion in state funding invested in restoring the Everglades throughout my time as governor. Everglades restoration is critically important to the state of Florida and enjoys broad bipartisan support in Congress. I applaud the administration's commitment to protecting Florida's natural treasures for generations to come."
On the other side of the aisle, Wasserman Schultz said she was happy to have the funds but threw a few jabs at the administration.
"It took this administration four years to get Everglades restoration funding right. But I am proud to have worked together with my Florida colleagues on the push to get this anti-environment president to the right place when it comes to Florida's River of Grass," Wasserman Schultz said. "Restoring our ecosystem and cleaning our water supply is something we should all agree on in Florida. I look forward to working with my colleagues on the Appropriations Committee to turn this $250 million request into reality."
Mast was far more complimentary of the White House.
"The importance of President Trump's decision to request a record-setting $250 million for Everglades restoration cannot be overstated. This historic level of funding is exactly what we need to continue building momentum, protecting our ecosystems and stopping harmful discharges," Mast said. "With President Trump's support, I'm hopeful that we can get the EAA Southern Storage Reservoir built ahead of schedule."
In Tallahassee, Gov. Ron DeSantis–who also sent Trump a letter asking for $250 million for Everglades restoration–applauded the news.
"President Trump understands that restoring Florida's Everglades is critical to the economic growth and well-being of our state," said DeSantis. "This $250 million in federal funding, combined with more than $300 million of state funding for the Everglades in my recommended budget, will help us achieve our long-term environmental goals. The ball is now in Congress's court to grant the president's request so we can continue our efforts of restoring one of America's most prized natural resources."
"The Everglades are not only a pivotal part of Florida, but a one-of-a-kind treasure of the United States," said Florida Department of Environmental Protection Sec. Noah Valenstein. "Thank you, President Trump, for exemplifying environmental dedication at the national level and for providing federal support that will expand our efforts to protect Florida's water quality. I look forward to extending our initiatives past state lines and working with the president and Governor DeSantis to continue defending America's Everglades."
"Under Governor DeSantis' leadership, there is historic momentum for Everglades restoration in both the Sunshine State and Washington," said Drew Bartlett, the executive director of the South Florida Water Management District. "$250 million in federal dollars coupled with the governor's $625 million request for Everglades restoration and water quality will continue to expedite critical restoration projects including the EAA Reservoir Project. The continued strong partnership between the federal government and the DeSantis administration is bringing meaningful progress to restoring America's Everglades."
"This is a defining moment for Everglades restoration. Thanks to the bipartisan work of our Florida delegation, Governor DeSantis, and our strong advocate base in Florida, this administration is charting a path forward to raise the bar for Everglades restoration and put in place the funding we need bring back the crystal clean waters and birds that make South Florida so special," said Celeste De Palma, the director of Everglades Policy for Audubon Florida.
"We are grateful for the attention of the administration to South Florida's water crisis. We urge the U.S. Army Corps of Engineers to use this extra funding to expedite the implementation of the Central Everglades Project that is pivotal to sending more freshwater to Florida Bay," De Palma added. "Let's make this the decade of America's Everglades by completing projects that rehydrate the River of Grass, reduce harm to our coastal estuaries, protect South Florida's communities, and bring back our birds."
Reach Kevin Derby at kevin.derby@floridadaily.com.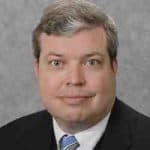 Latest posts by Kevin Derby
(see all)