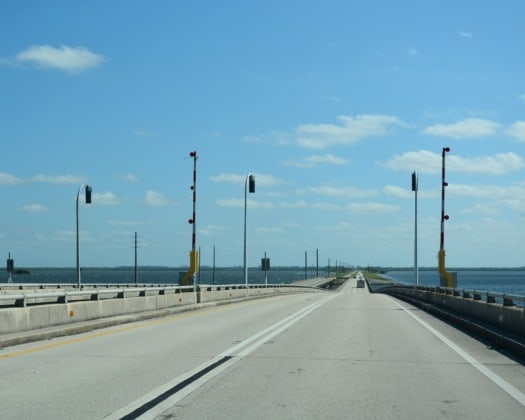 Officials from across Florida applauded the U.S. Department of Transportation (DOT) for announcing this week that it will award Space Florida $90 million for an Infrastructure for Rebuilding America (INFRA) grant to replace the Cape Canaveral Spaceport Indian River Bridge with new, twin high-level bridges.
The bridge provides a critical link between Kennedy Space Center, Cape Canaveral and State Road 405, especially in the transportation of significant payload components. With heavy traffic flows across the bridge expected to increase, replacing the bridge to accommodate future needs is paramount.
U.S. Sen. Marco Rubio, R-Fla., applauded the news earlier this week and other elected officials also support the funds.
Gov. Ron DeSantis cheered the additional funds on Thursday.
"As Florida's population continues to increase, we must work to ensure that our transportation infrastructure remains robust and up to date for our citizens and visitors," said DeSantis, adding that the spaceport is essential for "future economic success."
"The INFRA Grant Award to replace the aging SR 405 bridge over the Indian River Lagoon took a lot of teamwork, and it demonstrates the U.S. Department of Transportation's confidence in the State to execute," said Space Florida President and CEO Frank DiBello. "We are excited for the opportunity to showcase Space Florida's capabilities of meeting the needs of the commercial sector. We can now look forward to a new more robust transportation infrastructure to support Florida's dominant position in the commercial space marketplace."
"If we want to continue to conduct launches, grow our space industry and support our local economy, we will need to replace the Indian River Bridge which is critical infrastructure to our space capability," said U.S. Rep. Bill Posey, R-Fla. who worked with Rubio on the matter.
Latest posts by Florida Daily
(see all)