With less than a week until Super Bowl LIV in South Florida, officials from the Sunshine State continue their efforts to crackdown on human trafficking.
Earlier this week, Lt. Gov. Jeanette Nuñez and state Surgeon General Dr. Scott Rivkees highlighted the role the Florida Department of Health has in battling human trafficking. Florida will play host to the National Football League's (NFL) Super Bowl on Sunday in Miami Gardens.
"Come Sunday, South Florida will see an influx of visitors as a result of Super Bowl LIV," said Nuñez. "With such popular large-scale events, our communities are susceptible to the horrible scourge of human trafficking. Our administration is fully committed to combating this pervasive evil by working with the Department of Health and private sector partnerships to train personnel on ways to identify and support potential victims. Together, we all have a role to play to ensure our communities remain safe."
"The Florida Department of Health plays a critical role in our state's efforts to combat human trafficking," said Rivkees. "Together with our state, local, federal and private partners, the Department will strive to ensure that everyone traveling to this event has the resources and information they need to feel safe and lead the healthiest lives possible."
On Capitol Hill on Wednesday, the Florida congressional delegation led by U.S. Rep. Alcee Hastings, D-Fla., and U.S. Rep. Vern Buchanan, R-Fla., held a hearing on human trafficking in the state.
"Florida ranks third in the nation behind California and Texas in the number of reported trafficking cases. The Suncoast region had the second-most human trafficking reports of any region in the state, according to Florida's Department of Children and Families," Buchanan's office noted.
"Human trafficking is a vile crime against children and women that flourishes in the dark shadows of society" said Buchanan. "We need to bring it into the light, expose these atrocities and end what amounts to modern-day slavery."
The Florida delegation heard from Elizabeth Melendez Fisher Good, the founder of Selah Freedom, a national anti-trafficking group based in Sarasota.
"One out of nine children are now approached on social media, it isn't stranger danger anymore. That's why education starting in kindergarten is vital," she said.
Dr. Heidi Schaeffer of the Broward Human Trafficking Coalition weighed in on possible warning signs about human trafficking.
"My goal is to increase awareness of this issue to as many healthcare professionals as possible – plus to the general public," Schaeffer said.
Roger DeHart, founder of the group First Saving Teens And Others From Predators (S.T.O.P.), also addressed the delegation. "When we launched the war on drugs, everyone knew there was a war on drugs. If we took that same approach with human trafficking, we might have more of an impact," DeHart said.
Other members of the Florida delegation who attended the event include Democrat U.S. Reps. Charlie Crist, Debbie Mucarsel-Powell, Donna Shalala, Darren Soto and Debbie Wasserman Schultz and Republican U.S. Reps. Gus Bilirakis, Neal Dunn, Brian Mast, John Rutherford, Ross Spano, Greg Steube and Michael Waltz.
Back in October, Buchanan and Hastings brought out the "Human Trafficking and Exploitation Prevention Training Act" which would have the Office of Trafficking in Persons, in the U.S. Department of Health and Human Services (HHS), create grants to offer "training for students, teachers and other school personnel on the warning signs of human trafficking." The bill would fund the grants with $75 million over a five year period.
"These grants would be issued by non-profit organizations that have shown expertise in creating and teaching human trafficking and exploitation prevention curricula. The bill also prioritizes funding for non-profits serving geographic areas with the highest prevalence of human trafficking," the congressmen's offices noted.
When they brought out the bill, the congressmen noted that more than half of the victims of human trafficking are children and Florida ranks third among states when it comes to it. They also noted the number of human trafficking cases went up 25 percent last year.
"While awareness about human trafficking and exploitation has increased, prevention efforts are lacking. To protect our children, it is imperative that we educate students, teachers, and school personnel to recognize the dangers of trafficking and exploitation, not just to protect children from traffickers, but also to prevent potential traffickers and abusers from exploiting others in the future," Hastings said.
"Human trafficking is a vile and monstrous crime against women and children," Buchanan said. "Educating students and teachers about the warning signs is critical to addressing the problem. This is especially important in hot spots for human trafficking like Florida. I look forward to working with Congressman Hastings and organizations like the Selah Way Foundation to end this modern-day slavery."
Buchanan doubled down on his opposition to human trafficking on Wednesday.
"Human trafficking victims suffer unspeakable acts of violence and exploitation," Buchanan said. "This bill will address the problem in our home state and across the country. Congress needs to move swiftly and get this measure to the president's desk."
Wasserman Schultz hosted a roundtable on human trafficking on Monday and pointed to the upcoming Super Bowl as a potential draw for it. She also said she plans to introduce a bill to help empower hotels to help fight human trafficking.
"Hotels are too often the site of human trafficking," she noted. "That's why I will be introducing legislation to empower the lodging industry with tools they need to stand beside us and keep up the fight against this modern-day slavery. With the sports world converging on South Florida for the Super Bowl, I brought key advocates and public officials together today who are in the trenches fighting this scourge. We discussed vital strategies to eradicate it. Together we must combat and expose sex trafficking."
Reach Kevin Derby at kevin.derby@floridadaily.com.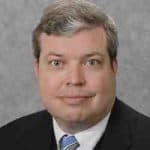 Latest posts by Kevin Derby
(see all)