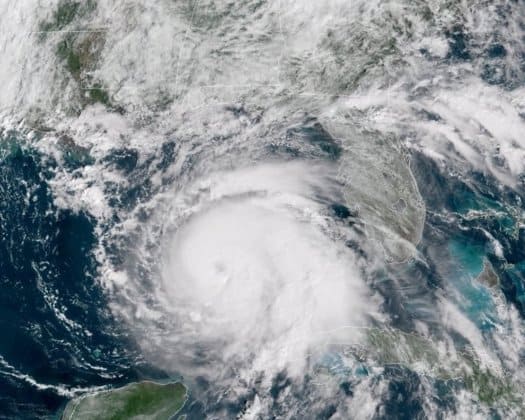 Florida officials marked the one year anniversary of Hurricane Michael which devastated the Panhandle and the Big Bend.
Gov. Ron DeSantis was in the Panhandle on Thursday to announce he was asking the Legislature for $25 million for the region through the Hurricane Michael State Recovery Grant Program. DeSantis also said he was awarding almost $3 million to Panama City through the Florida Job Growth Grant Fund.
"On my first full day in office, I came to Northwest Florida and pledged my administration's full support as we recover and rebuild," said DeSantis. "Today, I'm here to let the people of this community know that our commitment remains as strong as ever. This $28 million investment will help Northwest Florida come back stronger than before, and I look forward to continuing to work with our federal and legislative partners to keep critical funding coming."
For the Hurricane Michael State Recovery Grant Program, which is under the supervision of the Florida Division of Emergency Management (FDEM), DeSantis wants to use $23 million in interest earned from the Triumph Gulf Coast Trust Fund and $2 million from General Revenue.
"We knew during the legislative session that the Panhandle would need a lifeline while the Legislature was not assembled," said FDEM Director Jared Moskowitz. "I want to thank our legislative partners for having the foresight to create such a program. This additional funding will help meet the needs of long-term recovery by covering segments that are normally forgotten, including revenue loss and operating deficits."
The funds can be used for local or county revenue loss; local or county operating deficits; infrastructure repair and replacement; beach renourishment; and removing debris.
DeSantis is sending $2.86 million to Panama City to "promote development, support job creation and workforce retention within an area that was adversely impacted by Hurricane Michael" including funds to create two new connecting roads and "underground utilities to serve future housing and apartment developments in Panama City."
"Governor DeSantis is utilizing every available resource to help Florida communities recover after disasters," said Florida Department of Economic Opportunity (DEO) Executive Director Ken Lawson. "This Florida Job Growth Grant Fund award, together with ongoing efforts, will continue to move the recovery needle for the Florida Panhandle community. We continue to seek additional opportunities to assist as we wait on federal funding guidance for long-term recovery efforts."
On Thursday night, DeSantis announced that FDEM is sending $150.9 million to Bay County and $20 million to Mexico Beach for hurricane recovery.
"Specifically, these funds will reimburse Mexico Beach for ongoing debris removal efforts and Bay County for the removal of wet and vegetative debris. With today's announcement, FDEM has now awarded more than $400 million to Northwest Florida as it recovers from Hurricane Michael," the governor's office noted.
"On my very first full day in office I went to Northwest Florida and made a commitment that this administration will not waver in its dedication to making sure this community completely rebuilds," said DeSantis. "Since that day, we've received historic commitments from the Trump Administration in our recovery efforts, and we've taken steps to change policies to provide funding to these communities quicker than ever before. I am thankful to President Trump, to FDEM and to the many advocates who have made today's announcement possible. I look forward to continuing our commitment and ensuring every single area impacted by Hurricane Michael rebuilds stronger than before."
"The people of Northwest Florida have suffered tremendously from Hurricane Michael, which is why today's announcement is so important," said Moskowitz. "I want to thank Governor DeSantis for his continued support. Even while the national media has turned the page on Hurricane Michael's impact, FDEM has not forgotten and continues to live up to the Governor's day-one commitment that we would reimburse faster than ever before. What matters most are the families who were impacted by this storm and providing the necessary resources so that they can build their community back. Today, we're focusing on the resilient people of Northwest Florida and I'm extremely proud of that."
U.S. Sen. Marco Rubio, R-Fla., marked the anniversary of Hurricane Michael on Thursday and noted much work needs to be done, including on Tyndall Air Force Base which was hit hard by the storm.
"On the one year anniversary of Michael we kind of look back at all the recovery that has to happen and our work in Tyndall," Rubio said. "I think the base has a chance to come back bigger, stronger than it's ever been. Obviously a lot of our work in terms of disaster relief and ensuring those monies are available. It took way too long, it got embroiled in politics, but we're glad that happened. We had a field hearing recently in Northwest Florida to examine the impact the storm had on small businesses. And even now we're working with the Department of Agriculture for our forestry funds, because so much of that industry was decimated by the storm. It's hard to imagine it's been a year already and it was a devastating storm, we know now it was a category five. But we're working hard, have worked hard, and will continue to work hard so that Northwest Florida is back and stronger than ever."
On the other side of the aisle, Florida Democratic Party Chairwoman Terrie Rizzo said more needed to be done.
"One year after Hurricane Michael, Floridians are still waiting for relief and help. Today we tell our neighbors in the Panhandle we have not forgotten them, and reaffirm our commitment to helping them as they continue to recover. Today we also call on Governor Ron DeSantis and Jimmy Patronis to take action for those who are still waiting for claims, and waiting to rebuild. They deserve better," Rizzo said on Thursday.
Last week, at a Bay County Chamber event, former U.S. Rep. Steve Southerland, R-Fla., currently the chairman of Stand Up For North Florida, honored state Sen. George Gainer, R-Panama City, and state Rep. Jay Trumbull, R-Panama City, with its "North Florida Champion" awards.
Southerland weighed in on the two legislators on Thursday and praised their efforts after the hurricane.
"North Florida experienced the devastation of Hurricane Michael in late 2018, and Senator Gainer and Representative Trumbull have worked tirelessly since then to keep the needs of hurricane victims at the top of their priority lists," said Southerland who served two terms in Congress. "Both Senator Gainer and Representative Trumbull embody the characteristics with which the North Florida Champion Award is based on, and they deserve significant credit for standing up for all North Florida residents."
Reach Kevin Derby at kevin.derby@floridadaily.com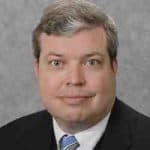 Latest posts by Kevin Derby
(see all)