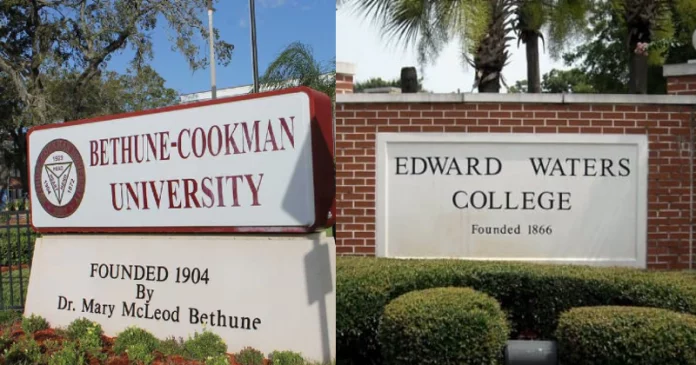 Florida officials from both sides of the aisle reacted after more than a dozen Historically Black Colleges and Universities (HBCUs) received bomb threats this week.
Edward Waters University (EWU) in Jacksonville and Bethune Cookman University (BCU) had classes disrupted this week due to the threats.
U.S. Rep. Frederica Wilson, D-Fla., the chairwoman of the U.S. House Higher Education and Workforce Investment Subcommittee, weighed in on the threats.
"As chair of the House Higher Education Subcommittee, I'm carefully monitoring threats sent to Historically Black Colleges and Universities across America, threats that are racist in nature and meant to terrorize the students who attend these historical institutions," said Wilson. "The perpetrators who have made threats against our nation's HBCUs must be prosecuted to the fullest extent of the law. I have spoken with the United States Department of Education and assure you that the threats are being investigated. My office remains committed to ensuring HBCUs are safe spaces to learn."
State Chief Financial Officer (CFO) Jimmy Patronis said that members of the state Division of Investigative and Forensic Services (DIFS) Bomb Squad Team "stand ready to assist local authorities" and he has been working with local law enforcement on the matter.
"These bomb threats are absolutely horrifying," Patronis said. "My office has been in contact with Jacksonville Sherriff's Office and Volusia County Sheriff's Office to offer the full support of my dedicated bomb squad to assist with threats made at Edward Waters University and Bethune Cookman University and any other HBCUs across our state. My investigators also stand ready to assist with investigations to discover who made these dangerous threats and hold them accountable. Together, we will track these criminals down and they will pay for their hateful actions. Always remember that if you see something, say something and report any suspicious activity to local authorities immediately."
State Rep. Tracie Davis, D-Jacksonville, also weighed in on the threats.
"These threats of violence to Historically Black Colleges and Universities throughout the country, on the first day of Black History Month, tell me everything I need to know about the state of America," she said. "Even my alma mater, Edward Waters University, had to suspend all operations immediately. This is shameful. Between the HBCU bomb threats and the recent display of anti-Semitic hatred, what's happening in Florida is troubling. Sadly, a lot of the policy priorities we're seeing from Republicans this session will only add fuel to the fire. When they want to ban books and words, how can students learn and teachers teach without an honest and safe environment? For people that look like me, this isn't a game. We are the ones hurt by another person's mild discomfort or someone's political posturing. These endless, politically motivated attacks need to stop and our leaders need to start putting the people first."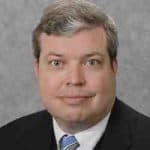 Latest posts by Kevin Derby
(see all)