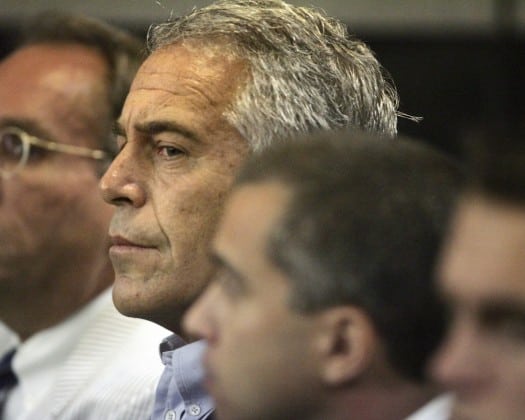 Officials across the Sunshine State reacted to Jeffrey Epstein's suicide this past weekend.
Epstein, a financier and registered sex offender, was arrested last month on federal charges for sex trafficking of minors in two states including Florida. He served time more than a decade ago in Florida for soliciting an underage girl for prostitution and served 13 months which included work release despite officials finding more than 30 victims. Epstein received a plea deal from then U.S. Attorney Alexander Acosta. Last month, Acosta resigned as U.S. Secretary of Labor after drawing fire for the deal he offered Epstein.
U.S. Sen. Rick Scott, R-Fla., called Epstein a "coward" and said the Federal Bureau of Prisons should "provide answers" on his suicide.
"The victims of Jeffrey Epstein's heinous actions deserved an opportunity for justice. Today, that opportunity was denied to them. The Federal Bureau of Prisons must provide answers on what systemic failures of the MCC Manhattan or criminal acts allowed this coward to deny justice to his victims," Scott said.
U.S. Rep. Debbie Wasserman Schultz, D-Fla., said the U.S. Department of Justice needs to do more than having an Inspector General investigation of the suicide. She also jabbed President Donald Trump who shared a post on Twitter trying to connect the death to former President Bill Clinton and former U.S. Sec. of State Hillary Clinton.
"Attorney General William Barr's call for an Inspector General investigation of Jeffrey Epstein's death is obscenely inadequate," Wasserman Schultz said. "I led a call in Congress for an Inspector General probe of the entire Justice Department handling of Epstein's lenient plea deal – last year. It was never done. An IG probe of his apparent suicide may only quell the irresponsible conspiracy theories President Trump peddles, but it will not provide true independent accountability to those who survived his horrific crimes. The IG must investigate this entire DOJ miscarriage of justice."
U.S. Rep. Lois Frankel, D-Fla., insisted Congress should look into the plea deal which Epstein accepted.
"The death of Jeffrey Epstein does not end the need for justice for his victims or the right of the public to know why a prolific child molester got a slap on the wrist instead of a long prison sentence," Frankel noted. "With the obvious end to criminal proceedings against Epstein, it is important that the U.S House Committee on Oversight and Reform begin its investigation immediately."
After getting a letter from Palm Beach County Sheriff Ric Bradshaw on the matter, last week, Florida Gov. Ron DeSantis issued an Executive Assignment of the case from Palm Beach County to the State Attorney for the Nineteenth Judicial Circuit. DeSantis also asked the Florida Department of Law Enforcement (FDLE) to look into previous investigations of Epstein and the plea agreement.
"Floridians expect and deserve a full and fair investigation," said DeSantis. "Following my review of Palm Beach County Sheriff Ric Bradshaw's letter, I am requesting the Florida Department of Law Enforcement to take over his criminal investigation pertaining to the Jeffrey Epstein matter. In addition, FDLE will conduct a preliminary inquiry into matters beyond the work release and into other irregularities concerning the case's disposition. I have also re-assigned the case to the State Attorney for the Nineteenth Judicial Circuit."
State Sen. Lauren Book, D-Plantation, herself a victim of a sexual predator in her youth, had been pushing DeSantis to examine the plea deal and she weighed in after Epstein's death.
"In life and in death, Jeffrey Epstein did everything he could to escape accountability and silence survivors. And he didn't do it alone. All the money in the world can't erase the truth," she said.  "While some answers died with Jeffrey Epstein, there are still questions to be asked and individuals to be held accountable. So for those who assisted Epstein and for those who took part in his sick criminal acts, we shall pursue justice every single day until every last criminal has been caught — justice will not be denied. I stand ready to assist the Governor and FDLE in uncovering the truth here in Florida. The brave women who came forward to confront the man who preyed upon them as girls will not get their day in court – but their courage made a difference and their voices matter."
Reach Kevin Derby at kevin.derby@floridadaily.com.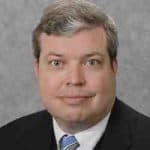 Latest posts by Kevin Derby
(see all)