With the closed Piney Point phosphate plant continuing to leak toxic wastewater in Manatee County, officials from across the Sunshine State continue to react.
Over the Easter weekend, Gov. Ron DeSantis declared a state of emergency in Manatee County as Piney Point continues to leak and a collapse is expected to happen. More than 300 residents were ordered to evacuate the area.
"The recent reports about HRK's efforts to stabilize a reservoir at Piney Point in Manatee County are of grave concern, as are the possible environmental impacts to Tampa Bay," U.S. Sen. Marco Rubio, R-Fla., said. "My office has been in direct communication with both the Florida Department of Environmental Protection and Manatee County. I stand ready to facilitate any response needed from the federal government."
U.S. Rep. Vern Buchanan, R-Fla., spoke with the  U.S. Environmental Protection Agency (EPA) about the matter on Saturday night.
"The EPA just called me to say they are mobilizing an on-scene coordinator who will leave Atlanta and be here tomorrow to assess the emerging crisis at Piney Point in Manatee County," Buchanan said.
"The federal EPA (Environmental Protection Agency) just assured me they are going to work to 'get boots on the ground' in Manatee County to help confront the contaminated water crisis at Piney Point," said Buchanan.  "I called the EPA to make sure all hands are on deck to deal with this emerging threat at the abandoned fertilizer plant. The EPA's regional water division director assured me: "I understand your concern, I understand the urgency, I am very concerned myself." We need all the assistance we can get now that state officials have warned a breach of the holding pond containing millions of gallons of contaminated water is imminent. This has become a full-blown emergency and we need to take every step possible to protect public health and reduce the impact on  homes, businesses and the environment. I appreciate that Gov. DeSantis and Manatee County have declared a state of emergency, but we need the EPA's assistance as well. And when the time comes, I want to make sure the owner of the property, HRK Holdings, is held accountable for failing over the years to properly protect the public. We've known for years that the holding ponds of contaminated water were running out of capacity and threatening the region. But for now, we need to focus on the emergency at hand and contain the impact of more than 400 million gallons of contaminant flowing into the region. The EPA's financial and technical assistance could be invaluable in ensuring the containment and disposal of the contaminated water."
On Monday, Buchanan toured the area by helicopter.
"Flying over the area threatened by contaminated wastewater at Piney Point in Manatee County. A leak at the reservoir holding millions of gallons of polluted water threatens public safety, homes, businesses, farmland, Tampa Bay and Bishop Harbor," he noted.
State Agriculture Commissioner Nikki Fried called on DeSantis to hold an emergency Cabinet meeting on the situation.
"Sudden pressure and leakage of a phosphogypsum stack and radioactive wastewater reservoir may cause the uncontrolled release of nearly 500 million gallons of contaminated water into Tampa Bay and surrounding lands and waters," Fried's office noted.
"As you are aware, Manatee County officials have declared a state of emergency and ordered the evacuation of local residents due to an imminent environmental disaster at the abandoned Piney Point phosphate mine. This was triggered by the sudden leakage of a phosphogypsum stack and potential impending breach of a reservoir containing nearly 500 million gallons of contaminated, radioactive wastewater – neither of which are the property's first," Fried wrote DeSantis.
"For more than fifty years, this Central Florida mining operation has caused numerous human health and environmental disasters and incidents, including evacuations from sulfuric acid leaks, deaths of multiple employees, the release of more than 1 billion gallons of contaminated wastewater, and ongoing, regular gypsum stack and reservoir leaks from poor construction and maintenance that released heavy metals and pollutants into the region's water and soil," she added. "There have been numerous, well-documented failures – which continue today – of the property's reservoir liner, including leaks, poor welds, holes, cracks, and weaknesses that existed prior to purchase by the current owner, HRK Holdings, and exacerbated since. According to reports, the phosphogypsum stacks and wastewater retention are at imminent risk of breaking apart under pressure and discharging, uncontrolled, hundreds of millions of gallons of radioactive wastewater into Tampa Bay, flooding local communities and state-managed lands and waters.
"The immediate evacuation of residents, disruption of families during Easter weekend, and potential environmental catastrophe requires the attention and action of Florida's statewide elected leadership. Given the potential impact not only to Floridians, but also to state-owned lands, I hereby request that you convene an emergency session of the Florida Cabinet, in person or telephonic, to discuss a plan for remediation actions with the Florida Department of Environmental Protection, considering Cabinet members' Board of Trustees capacity related to the Bureau of Public Land Administration," Fried wrote in conclusion.
Reach Kevin Derby at kevin.derby@floridadaily.com.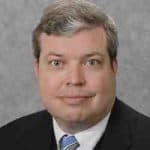 Latest posts by Kevin Derby
(see all)