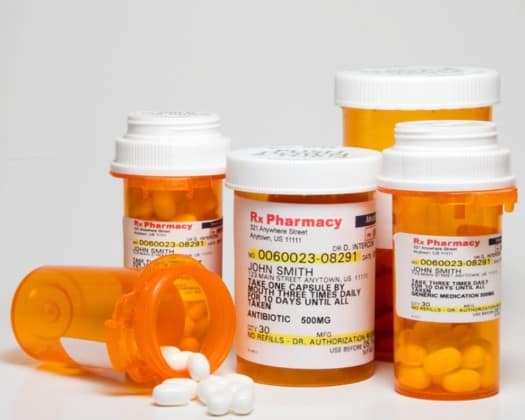 With Americans continuing to be impacted by the spiraling costs of health care, some neighborhood pharmacists across Florida have an idea to do something about the growing problem.
Pharmacists across Florida have banded together to push for reforms to add more transparency to Pharmacy Benefit Managers (PBMs) which, the pharmacists insist, are driving up costs.
PBMs originally came into existence to be a helpful "middle man" between pharmaceutical companies, insurers and local pharmacies. They were initially designed to control costs and negotiate savings which would allow pharmacists to spend more time advising customers, making deliveries when needed and working out payment arrangements for struggling patients.
But in recent years, the PBM process has grown into a full-blown, multi-billion-dollar industry.
As certain PBMs got bigger, they began gobbling up the smaller ones. Currently, a handful of PBMs control the overwhelming majority of the market nationwide. Many of these companies are also affiliated with their own pharmacy chains, including CVS and Walgreens.
Neighborhood pharmacies complain that they are getting drowned out by their larger rivals, leaving consumers have fewer choices and higher prices.
Florida is home to around 1,300 neighborhood pharmacies that employ more than 12,000 people. In 2017, they filled more than 78 million prescriptions for Florida patients. But they're not the only ones adversely affected by PBMs.
Taxpayers, who support Medicaid, Medicare, and other government programs, pay the price when PBMs inflate prices, said Kevin Duane, a pharmacist at Panama Pharmacy in Jacksonville, the city's oldest pharmacy.
"There's a large percentage of funds already being hijacked that are meant to be spent on direct health care, that are meant to go to providers to help patients, but are instead going to these middlemen operating in the shadows," Duane said.
Duane is part of a group of Florida neighborhood pharmacists working together under the banner of Small Business Pharmacies Aligned for Reform (SPAR). The group is urging the Florida Legislature to introduce more transparency into the PBM process so the public can learn what the money is being used for.
When PBMs "strongarm" pharmaceutical companies for rebates and other deals the smaller neighborhood pharmacies cannot access, both patients and the taxpayers end up paying the price, Duane said.
Florida lawmakers have tackled aspects of the PBM issue in the past, even though independent pharmacists say more needs to be done to ensure that PBMs operate in a way that is best for patients.
In 2018, Florida was one of several states that passed a restriction on "gag orders" in PBM contracts. These "gag orders" prohibited pharmacists from informing patients about options where they could pay less for certain prescriptions.
According to the National Council of State Legislatures, 33 states have enacted laws prohibiting "gag clauses" in PBM contracts.
This year, advocates are pushing for legislation that would require PBMs to operate with a greater degree of transparency and with new accountability measures designed to prevent anti-competitive practices and promote patient access.
Reach Ed Dean at ed.dean@floridadaily.com.