On Monday, the Florida Department of Transportation (FDOT), the Florida Department of Highway Safety and Motor Vehicles (FLHSMV) and its division of the Florida Highway Patrol (FHP) teamed up to crack down on speeding.
Florida is taking part in "Operation Southern Shield," working with the National Highway Traffic Safety Administration (NHTSA) and Alabama, Georgia, South Carolina and Tennessee to ramp up efforts against speeding over the next week.
FHP announced it "will be specifically focused on detecting and citing drivers for exceeding the posted speed limits across Florida's high-speed corridors" in the days to come and noted that 26 percent of traffic fatalities across the nation are the result of speeding.
FDOT Secretary Kevin Thibault weighed in on Monday.
"It is a Department priority to bring attention to the dangers of speeding on our roadways and we are proud to join Operation Southern Shield in this effort," he said.
Thibault pointed to data showing almost 10,600 crashes in Florida last year due to speeding.
"The Florida Highway Patrol is committed to providing highway safety with our law enforcement partners," said Colonel Gene Spaulding, the director of the Florida Highway Patrol. "FHP Troopers continue to remain highly visible on Florida's state highways to enforce speeding and dangerous driving behaviors that lead to unnecessary and sometimes deadly crashes."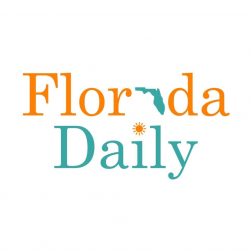 Latest posts by Florida Daily
(see all)