State Rep. Matt Caldwell, R-Lehigh Acres, reeled in the support of one of the leading law enforcement groups in Florida as he continues his bid to be Florida's next agriculture commissioner.
On Thursday, the Florida Police Chiefs Association (FPCA) announced it was endorsing Caldwell.
"Matt Caldwell listens to Florida's law enforcement officers, and his positions closely reflect the FPCA's priorities. As a member of the Florida House of Representatives, he demonstrated faultless commitment to law enforcement with his strong voting record and showed leadership through action in his community," said Executive Director of the Florida Police Chiefs Association Amy Mercer. "We are proud to endorse Matt Caldwell as our next agriculture commissioner and look forward to working with him to enhance public safety in our state."
"The FPCA is the third largest state police chiefs association in the United States and the voice of more than 1,000 of the state's top law enforcement executives and officials. Members of the FPCA come from and represent every region of Florida. Membership in the FPCA supports and maintains the highest standards of public safety and police protection for the millions of people who live, work, and play in the state of Florida," the group noted about itself.
For his part, Caldwell was proud to have the FCPA's endorsement.
"When Floridians feel safe, secure, and confident that the law will be upheld, our state prospers. Florida's law enforcement community is made up of brave and selfless men and women who admirably uphold their commitment to protect and serve, and we are indeed prospering because of that unswerving commitment," said Caldwell. "I am honored to receive the endorsement of the Florida Police Chiefs Association, and the state of Florida is ready for the next commissioner of agriculture and consumer services to buckle down and get to work preventing consumer fraud and keeping Floridians safe."
Caldwell faces Democrat Nikki Fried, an attorney and lobbyist, in next month's general election.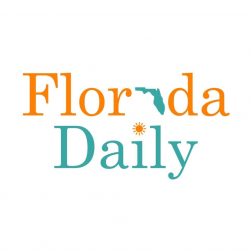 Latest posts by Florida Daily
(see all)