 Florida's leaders reacted to mass shootings in El Paso and Dayton that occurred on Saturday which left at least 29 dead and dozens wounded.
On Sunday, Gov. Ron DeSantis ordered flags across Florida to be lowered to half-staff in honor of the victims of the mass shootings.
"In honor and remembrance of the victims of the senseless acts of violence in El Paso, Texas and Dayton, Ohio on August 3, 2019, I hereby direct the flags of the United States and the state of Florida to be flown at half-staff at all local and state buildings, installations, and grounds throughout the state of Florida. The flags shall be lowered immediately and remain at half-staff until the expiration of President Donald J. Trump's national directive at sunset on Thursday, August 8, 2019," DeSantis ordered.
"As our nation mourns the tragic and senseless loss of life in El Paso, Texas and Dayton, Ohio, we reaffirm that these acts of violence are not representative of who we are as a nation," DeSantis said on Sunday. "Florida stands committed to do all that is necessary to support law enforcement efforts for the safety and security of our residents and visitors. May we pray for those who grieve and remember always that we are a resilient nation."
In the meantime, other officials and political leaders from across Florida weighed in on the shootings.
"What we've seen in the last 24 hours in El Paso and Dayton is devastating. Hate and intolerance are corrupting too many of our young people," insisted U.S. Sen. Rick Scott, R-Fla. "White nationalism is a cancer on our country. We all stand united against this evil."
"The two horrible attacks in Texas and Ohio should sadden and concern all Americans. May God bless those impacted by these heartbreaking tragedies and the police, paramedics, doctors and nurses who saved lives," offered U.S. Sen. Marco Rubio, R-Fla.
"Two days, two horrific shootings with more than a dozen lives lost," noted U.S. Rep. Lois Frankel, D-Fla. "My heart goes out to the victims and their families and I'm thankful for the brave first responders. But thoughts and prayers are not enough. We need to take real action to end the epidemic of gun violence in our nation."
"Today, we join families grieving the lost lives of their loved ones in the tragedies of El Paso and Dayton. These tragedies keep reminding us why we can't wait longer to stop gun violence, hate, and racism in our communities," said Terrie Rizzo, the chairwoman of the Florida Democratic Party. "We have a white nationalist terror problem made worse by a president who normalizes white nationalism. And we have a gun problem made worse by the NRA and spineless politicians who won't stand up to them. Every second of inaction, there is another tragedy waiting to happen in our country. Enough is enough."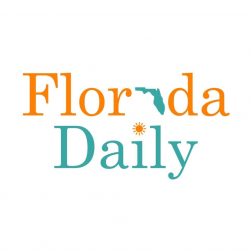 Latest posts by Florida Daily
(see all)