A new study shows Florida Polytechnic University is a major economic driver in Central Florida.
Economist Dr. Rick Harper conducted the study which shows the school adds more than $161 million in gross domestic product (GDP) to the local and state economy each year, including more than $72 million to Polk County.
"The increased economic activity due to the presence of Florida Poly flows from several sources including the university's operations expenditures, its average annual capital outlays, student spending in the community, and the increased income earning potential that accrues to its graduates. The study indicates that about 61 percent of the university's economic impact is driven by the skills, credentials, and increased earning capacity of graduating students," the university noted last week.
"The fields of study offered by Florida Poly ensure that high wages are the norm," Harper said. "It is straightforward to see that it is the rigorous teaching and credentialing that Florida Poly offers that will contribute most substantially to regional transformation via successive classes of students."
Florida Poly graduates earn, on average, almost $46,000 more a year than a Floridian with a high school degree, the largest measure for any state university school.
"These findings show the value that Florida Poly brings the community as a whole," said Dr. Randy Avent, the president of the university. "We are confident that as we continue to grow and produce highly-skilled, lifetime employable professionals, the economic impact of our University will be felt even more strongly over time."
Other key findings in the study are:
While the average Florida job paid about $46,155 in 2018, the jobs most highly associated with Florida Poly degree programs paid an average of $82,524 statewide.
At current enrollment levels, annual federal, state, and local tax revenue due to the economic impact of Florida Poly is $38,235,650.
Florida Poly's annual level of economic activity sustains 2,350 jobs and generates a total of $97.6 million in wages to workers and income to businesses.
The average Florida Poly graduate can expect to earn over $13 in additional personal income for every dollar spent to earn their degree. This compares to $4.10 for the State University System as a whole.
"Florida Polytechnic University has only just begun and the economic impact is impressive," said Sean Malott, the president and CEO of the Central Florida Development Council. "The State University System along with local community leaders were wise to invest in Florida Poly. I can only imagine the powerful economic engine this will be in 10 years!"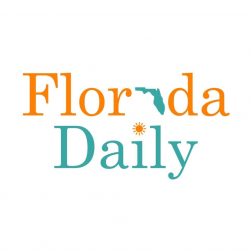 Latest posts by Florida Daily
(see all)