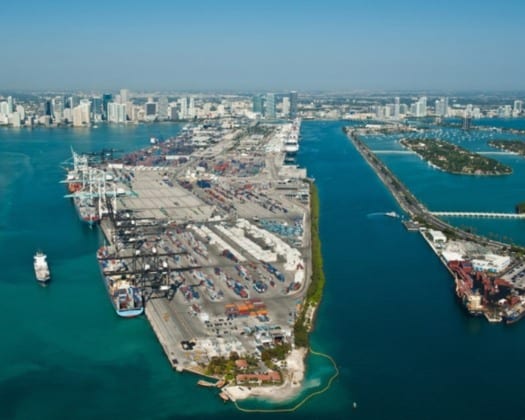 Last week, the Florida Ports Caucus held its first meeting of the new Congress and weighed in on the issues impacting the 15 public seaports across the state.
"I am proud of our bipartisan ports caucus, which is a powerful platform that helps ensure that Congress addresses Florida's priorities," said U.S. Rep. Frederica Wilson, D-Fla., who founded the caucus and currently cochairs it, on Thursday. "We will continue to have important conversations about ongoing projects and resource requests. I look forward to working with my colleagues to build upon our achievements from the 115th Congress."
Earlier in the month, Wilson weighed in on some of the chief priorities of the caucus.
"Our delegation has a powerful bipartisan interest in supporting Florida's ports, which are the lifeblood of so many coastal cities' economies.  This Congress, we will look to build on recent successes, such as the passage of the Water Resources Development Act, which included seven amendments offered by Florida Ports Caucus members," said Wilson.
U.S. Rep. Mario Diaz-Balart, R-Fla., is also a member and he offered some insight on the first meeting of the caucus on Thursday. Diaz-Balart is one of the cochairs of the caucus.
"During the Florida Ports Caucus meeting, I highlighted the seaports funding that I was able to include in the recently passed appropriations bill," Diaz-Balart said. "For the first time ever, $293 million was included for seaports through the BUILD program. In particular, fumigation fees have been a challenge for our home state ports and I am proud to have been able to provide a solution. Advocating for our ports is a bipartisan effort, and I am grateful for the opportunity to work with my Sunshine State colleagues to deliver for Floridians."
Freshman U.S. Rep. Donna Shalala, D-Fla., joined the caucus and promised to use her new post to help PortMiami.
"I am proud to represent PortMiami, a critical hub of tourism and commerce and a powerful economic engine for South Florida. Beyond supporting more than 300,000 jobs and propelling more than $43 billion in economic activity throughout Florida, PortMiami is the 'Cruise Capital of the World,' bringing millions of people to Miami's beautiful shores each year," said Shalala.
Kelly Craighead, president and CEO of the Cruise Lines International Association (CILA), met with the caucus earlier this month and weighed in on Thursday.
"Ports are an essential partner to both cruise lines and key stakeholders when it comes to sustaining the growth and vitality of the Florida cruise landscape," said Craighead. "We are proud of the economic contributions that CLIA members deliver to Florida and we look forward to continuing these important conversations."
"We cannot thank our Florida delegation enough for the constant support they provide to the Florida Ports Council and its member ports. The great work and dedication of our elected officials result in the outstanding performance of not only our deep-water ports, but other Florida ports as well.  This growth translates into increasing jobs and business opportunities for Florida residents," said Juan Kuryla, who chairs the Florida Ports Council. "I also want to thank Congresswoman Wilson and her team for coordinating this very important meeting, and to recognize our federal partners, the U.S. Customs and Border Patrol and the U.S. Department of Agriculture, for the outstanding service that they provide to our stakeholders, customers and partners."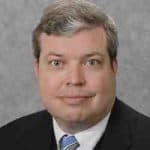 Latest posts by Kevin Derby
(see all)