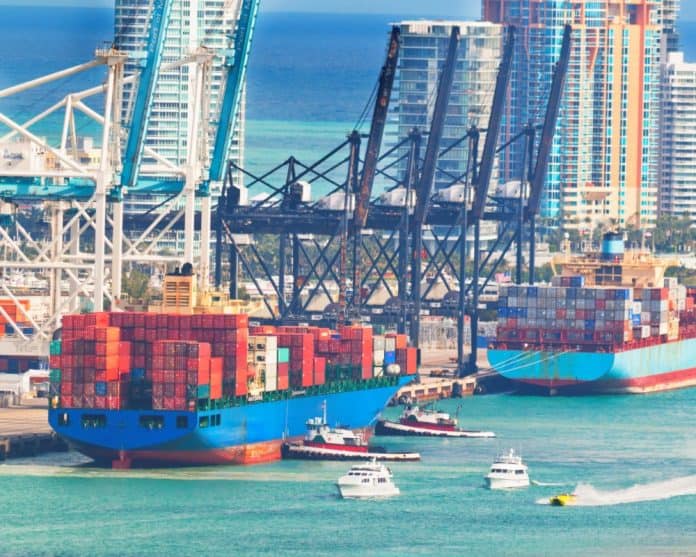 Florida's ports took another step towards more international trade this week as the Florida Ports Council (FPC) announced last week that it has entered into a Letter of Intent (LOI) with the Coordination of Ports and Merchant Marine (Coordinadora de Puertos) of Mexico.
The agreement will help "maintain relations that promote international commerce and economic development." Right now, Mexico is Florida's second-largest trade partner, doing almost $11 billion in business last year, up 8.3 percent from 2017.
"The Letter of Intent (LOI) that we are signing today is a direct result of the relationships that were built during the trade mission to Mexico this summer," said Doug Wheeler, the president and CEO of the Florida Ports Council. "While Mexico has been one of Florida's strongest trading partners for years, there are real opportunities currently for growth in bilateral waterborne trade, and our partners in Mexico are enthusiastic about exploring the benefits and solutions all-water routes can provide."
The state government is also backing the closer ties between the 15 ports across Florida and Mexico.
"Enterprise Florida is thrilled to take part in today's announcement," said Florida Commerce Sec.  Jamal Sowell, the president and CEO of Enterprise Florida (EFI). "This strategic partnership will develop new trade opportunities to help Florida manufacturers further expand in the Mexican market. EFI will continue to work with our economic development partners across the state to create new opportunities, like the seaport trade mission to Mexico City, so that Florida's small- and medium-sized businesses can grow internationally and create jobs here at home."
Juan Kuryla, the chairman of the Florida Ports Council and director of PortMiami, applauded the agreement.
"The all-water route from Mexico to Florida ports is the fastest way to move cargo, while saving on transportation and logistics costs," Kuryla said.
Jonathan Chait, Mexico's consul general in Miami also backed the LOI.
"Florida is an important trade partner for Mexico. This LOI brings forth an opportunity to strengthen our economic relationship, serving as a catalyst of job promotion and investment on both sides. Also, geographically Florida is a natural gateway to the southeastern region of Mexico. In terms of social and economic development, this region constitutes a top priority for the Mexican government," Chait said.
"Both signors of the LOI anticipate time and cost savings for their regions by maximizing the efficiencies of all-water trade between the Florida ports and Mexican gulf ports. They further expect more opportunities to promote port development, improve communications and logistics, take advantage of new technologies and strengthen institutional relations that will enhance international commerce and economic development in both Mexico and Florida," the Florida Ports Council noted. "The cost and time in relation to cargo imports over the border is promoting a change in the transport of goods from a key trading partner. A key joint initiative of the LOI includes the creation of a working group of maritime commerce leaders from Mexico and Florida to review and identify issues, opportunities and challenges of enhancing the flow of international commerce between Mexico and Florida."
The working group will focus on data analysis, technological and regulatory improvements and infrastructure.
Reach Kevin Derby at kevin.derby@floridadaily.com.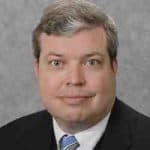 Latest posts by Kevin Derby
(see all)