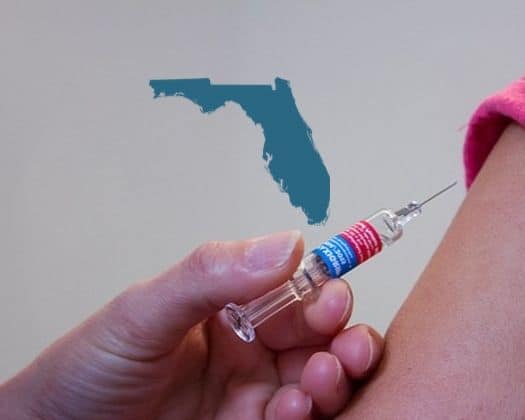 A recent study by WalletHub ranked Florida 49th for vaccination rates.
WalletHub determined the Sunshine State's ranking based on 18 metrics involving the immunization rates of children and teenagers, the vaccination rates of adults and the elderly and immunization uptake disparities and influencing factors.
Washington D.C. was included in WalletHub's study, which scored two states lower than Florida, with Texas and Mississippi ranking at 50th and 51st, respectively. Among adults and seniors, Florida ranked 51st.
WalletHub's study did have some positives for the Sunshine State. Florida had the fourth-highest share of children under six participating in an immunization information system: confidential, population-based, computerized databases that record all immunization doses administered by participating providers to persons residing within a given geopolitical area.
The World Health Organization (WHO) estimates that vaccines prevented at least 10 million deaths worldwide just between the years of 2010 and 2015. A similar study by the Centers for Disease Control and Prevention (CDC) found vaccines prevented 732,000 deaths in the U.S. between 1994 and 2013, as well as eliminated $1.38 trillion in total societal costs that those diseases would have caused.
Latest posts by News Desk
(see all)