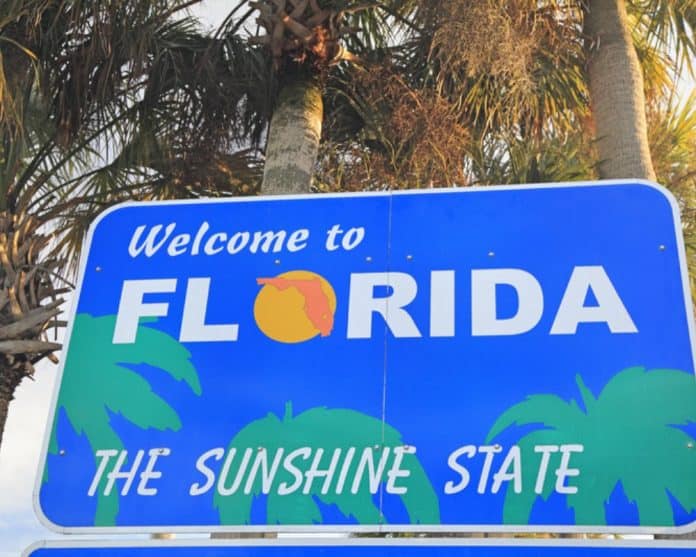 So far, 2018 has been a good year for the Sunshine State's economy.
Just last month, Moody's gave Florida a "AAA" credit rating, the highest the state has ever seen. The high rating is primarily based the state's good economic condition.
Florida's winning streak continued as new report from Bankrate.com showcased by Fox Business listed it as one of the best states to retire.
The report looked at seven key factors: cost of living which accounted for 20 percent of the final score, taxes which also made up 20 percent of the score, health care-quality and weather which each made 15 percent of the final score, while crime, cultural vitality  and well-being accounted for 10 percent of the final score.
South Dakota topped the list while Florida placed fifth. New York was ranked worse due to high costs of living and heavy tax burdens.
Earlier this year, the personal finance website Wallethu ranked Florida as the best place to retire.
Last week, CNBC released its latest "America's Top States for Business."
CNBC looked at all 50 states and measured ten categories of competitiveness: workforce, infrastructure, cost of doing business, economy, quality of life, technology and innovation, education, business friendliness, access to capital and cost of living.
Texas led the list with Florida ranked tenth. Florida's strengths included the economy, infrastructure, technology and innovation and access to capital.
Florida's current median household income is around $50,860 which is 13th lowest in the country. The unemployment rate in Florida stood at 3.4 percent, making it the 23rd lowest across the nation.
However, the report showed two areas of weakness for Florida with the state ranking 31st when it comes to cost of doing business and ranking 36th on education.
Florida scored well when it came to state promotion. The report noted Florida and other  high-ranking states did well due to their economic development marketing efforts. The Sunshine State relies on Enterprise Florida, the state's economic development organization and Visit Florida for tourism.
West Virginia, Hawaii, Maine, Rhode Island and Alaska placed at the bottom of CNBC's rankings.
Contact Ed at Ed.Dean@FloridaDaily.com.