At the end of last week, Education Week released it latest "Quality Counts" report ranking the states on education metrics. While Florida moved up from fourth in 2019 to third this year on K-12 Achievement, it lagged behind in other rankings.
Gov. Ron DeSantis and his administration showcased how the report offered Florida a  "B-" grade on K-12 Achievement grade, above the national average of a "C" grade.
"Florida continues to raise the achievement standards for our K-12 schools," said DeSantis on Friday. "My administration in collaboration with the Department of Education and the Florida Legislature is committed to providing the consistent support and resources to make sure our children can succeed with the best education provided."
"I am grateful for Florida's ranking in K-12 Achievement, a clear measure of the collective hard work of our students, their families, our teachers and school leaders. Florida's hardworking teachers and families have endured much through our response and recovery and we have them to thank for continuing to keep our students on track, learning and growing," said Education Commissioner Richard Corcoran. "And we must not rest on this success. With the implementation of the Florida B.E.S.T. standards, early learning and literacy initiatives, lifting up our struggling schools and at-risk students and providing access to higher quality acceleration and career pathways courses, we must continue to close all manner of achievement gaps, so that Florida's students can become #1 in the nation."
"The K-12 Achievement index is comprised of six indicator areas: Achievement Levels, Achievement Gains, Poverty Gap, Achieving Excellence, High School Graduation and Advanced Placement. To develop the measure, Education Week used NAEP performance data, College Board data and graduation data from the US Department of Education," the Department of Education noted.
However, the rest of the report offered a different picture for the Sunshine State. Florida scored a 75.1 overall in the report, below the national average of 75.9. This placed Florida in the middle of the pack, behind more than 20 states and the District of Columbia.
When students were measured for "Chance of Success," the national average stood at 79.2 while Florida scored a 77.6. The Sunshine State did even worse when it came to "School Finance," scoring a 68.1, below the national average of 75.6.
Reach Kevin Derby at kevin.derby@floridadaily.com.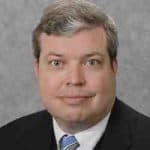 Latest posts by Kevin Derby
(see all)