This week, U.S. Rep. Michael Waltz, R-Fla. the first Green Beret to serve in Congress and who served as an aide to then-Vice President Dick Cheney, weighed in on continued tensions with Iran.
Waltz, who sits on the U.S. House Armed Services Committee, appeared on Fox News this week with Harris Faulkner, offering his take on Iran's claims to have captured  17 alleged Central Intelligence Agency (CIA) spies.
"This [allegation] is another play out of [Iran's] age-old playbook of ramping up tensions when they're desperate," Waltz said. "And right now, because the maximum pressure campaign and the economic sanctions are working, you're going to continue to see [Iran] lash out, whether it's against oil tankers or accusing some of their citizens and scientists of being spies – because they need to divert their economic populace, which is rioting and hurting under these sanctions."
Waltz noted that the accused CIA spies were Iranians and not Americans, adding that any actions against U.S. citizens would be a "red line."
"We need to make the distinction that these are Iranian nationals working on their nuclear program and their missile program that the Iranians are accusing of working with the United States…[but] if they are actually executing U.S. citizens, yes we are there [at the red line]," Waltz insisted.
Waltz also said that Iran was reacting to President Donald Trump not being tougher.
"A lot of this lashing out you're seeing is because the president showed restraint before. They're like a bully – you have to punch them in the mouth or they're going to keep trying to bully kids and take their lunch money," Waltz said.
Waltz was first elected to Congress last year and represents parts of Northeast Florida with his district stretching on the Atlantic coast from St. Johns County down to Volusia County.
Reach Kevin Derby at kevin.derby@floridadaily.com.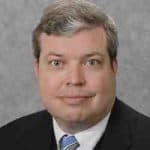 Latest posts by Kevin Derby
(see all)