U.S. Rep. Francis Rooney, R-Fla., was one of only three Republicans in the U.S. House to join Democrats on voting to raise the federal minimum wage last week–and he shows no signs of backing down on his vote.
The House voted to raise the minimum wage, which is currently $7.25 an hour, to $15 by 2025. The "Raise the Wage Act" passed on 231-199 vote with three Republicans–including Rooney–joining the Democrat majority. Six Democrats–none from Florida–joined Republicans to vote against it.
Rooney weighed in after the vote and offered his rationale for voting with the Democrats, stressing that the minimum wage would not go up overnight.
"This six-year gradual increase brings the minimum wage in line with inflation," Rooney said. "The six-year increases avoid disruptive changes to the workplace. Earlier this week I offered an amendment, which was rejected, to establish a 'purchasing power parity option' which would allow states and cities to adjust the wages for local conditions. What $26 buys in Ft. Myers may cost $50 in New York City.  While this would have been a better option, the bill that passed will provide the gradual increases necessary to improve worker pay, keep up with inflation and mitigate the wage inequality which has increased over the last 20 years."
Rooney also pointed to an amendment to the proposal to "require the Government Accountability Office to submit a report to Congress, between the second and third scheduled increases, on the economic and employment impacts" which would be a "safeguard which will allow Congress to determine whether further legislative action is needed to delay or modify the remaining scheduled wage increases."
The congressman's office also weighed in on his support for raising the minimum wage.
"Most CEOs support the minimum wage increase as planned – a gradual raise over a set period," Rooney's office noted. "Wage inequality is a major challenge we face, and a gradual increase will help mitigate this issue.
"The bill eliminates the separate minimum wage requirements for tipped, newly hired, and disabled employees. After a specified period, these employees shall be paid the same minimum wage as regular employees," Rooney's office added.
First elected to Congress in 2016, Rooney, who served two stints on the Advisory Commission on the Panama Canal from 2002 to 2005 and 2008 to 2016 and as then-President George W. Bush's ambassador to the Holy See, focused on international issues during his term, including serving as the vice-chairman of the U.S. House Foreign Affairs Committee despite being a freshman. But this year, Rooney has often turned his attention to fiscal and environmental issues, including leading the Climate Solutions Caucus and being one of the few congressional Republicans to back a carbon tax.
Reach Kevin Derby at kevin.derby@floridadaily.com.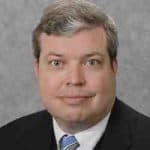 Latest posts by Kevin Derby
(see all)