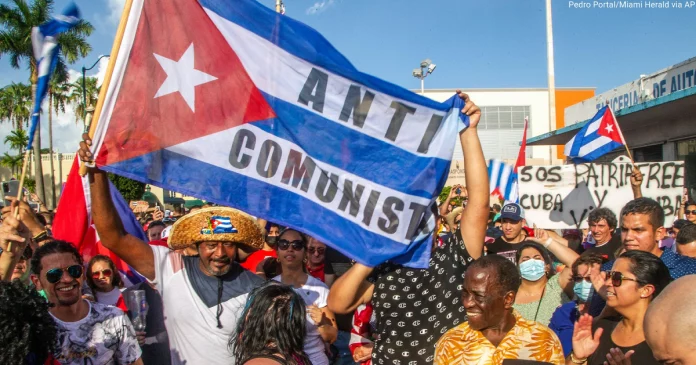 Last week, U.S. Sen. Rick Scott, R-Fla., introduced a resolution "marking the one-year anniversary of last July's historic democracy demonstrations in Cuba and condemning the illegitimate communist Cuban regime's horrific oppression aimed at silencing Cubans as they demand freedom on the island."
U.S. Sen. Marco Rubio, R-Fla., is co-sponsoring the resolution. Other co-sponsors include U.S. Sens. Mike Braun, R-Ind., and Ted Cruz, R-Texas.
"Since the July 11th demonstrations, the Cuban people's fight for 'Patria y Vida' and democracy in Cuba has only grown stronger. We will never rest until the freedom-loving people of Cuba are liberated from the illegitimate communist regime that continues to oppress and torture them. For decades, we have seen how the cowardly regime attacks, kidnaps, tortures, jails and murders the brave people of Cuba whose only ask is for their God-given basic human rights. These attacks and oppression must end. A new day of freedom in Cuba is closer than ever before, and I won't stop fighting until we see an end to the Castro/Díaz-Canel regime," Scott said on Monday.
"The Cuban people's desire for basic freedoms, following decades of oppression under the criminal Castro/Díaz-Canel dictatorship, were heard worldwide as they courageously took to the streets on 11J. As a result of their courage, the regime arbitrarily detained, tortured, and censored civilians, including minors. The Biden administration must end its policy of concessions to the communist regime and hold the dictatorship accountable," said Rubio.
The resolution was sent to the U.S. Senate Foreign Relations Committee.
Over in the U.S. House, U.S. Reps. Rick Crawford, R-Ark., Mario Diaz-Balart, R-Fla., Carlos Gimenez, R-Fla., Michael McCaul, R-Texas, and Maria Elvira Salazar, R-Fla., are backing the companion resolution.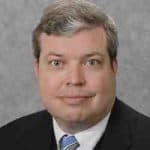 Latest posts by Kevin Derby
(see all)