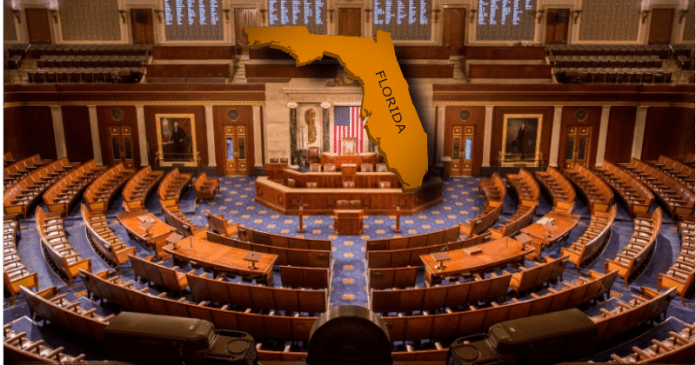 This week, the U.S. House passed the "Respect for Marriage Act" from U.S. Rep. Jerry Nadler, D-NY, and which "would repeal the Defense of Marriage Act (DOMA), enshrine marriage equality for the purposes of federal law, and provide additional legal protections from individuals seeking to undermine marriage equality at the state level."
The House passed Nadler's bill on a 267-157 vote while 7 members–all Republicans–did not vote. Every single Democrat in the House voted to pass the measure and they were joined by 47 Republicans.
Every single Democrat in the Florida delegation backed the proposal. Republicans in the Florida delegation split on the vote. U.S. Reps. Kat Cammack, R-Fla., Mario Diaz-Balart, R-Fla., Carlos Gimenez, R-Fla, Brian Mast, R-Fla., Maria Elvira Salazar, R-Fla., and Michael Waltz, R-Fla., voted for the proposal. U.S. Reps. Gus Bilirakis, R-Fla., Vern Buchanan, R-Fla., Byron Donalds, R-Fla., Neal Dunn, R-Fla., Scott Franklin, R-Fla., Matt Gaetz, R-Fla., Bill Posey, R-Fla., John Rutherford, R-Fla., Greg Stuebe, R-Fla., and Dan Webster, R-Fla., voted against the proposal.
While Republicans from the Sunshine State have largely remained silent on their votes on the proposal, Democrats in the Florida delegation cheered its passage.
"Who one loves is not up for debate," said U.S. Rep. Lois Frankel, D-Fla. "When two adults choose to commit to one another and build their lives together, they should be able to trust that the government will recognize their marriage. When the Supreme Court undermined access to abortion care, they left the door open to prohibiting same sex and interracial marriages. This bipartisan bill would stop these extreme efforts in their tracks."
"It's clear that the Supreme Court has a put a target on the rights of everyday Americans because of their gender, and possibly soon because of their sexual orientation or other aspects of their identity," said U.S. Rep. Frederica Wilson, D-Fla. "As champions for our fundamental rights of privacy and the freedoms of everyone in our community to marry the person they love, I am proud to join my colleagues in the House and Senate in repealing the Defense of Marriage Act and once and for all protecting the marriage rights of our LGBTQ+ community. We cannot sit idly by as this radical court erodes our freedoms."
The bill now heads to the U.S. Senate. While it is expected to get a majority of the Senate behind it, questions remain whether 10 Republicans will support it to ensure it can clear the margin to defeat a filibuster.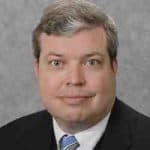 Latest posts by Kevin Derby
(see all)