 While the primary will be held Tuesday, a new poll shows a large segment of likely Florida Republican primary voters remain undecided when it comes to state Cabinet offices.
Gravis released a poll of likely primary voters which shows around a third of Florida Republicans remain undecided as they look to replace outgoing state Attorney General Pam Bondi and outgoing state Agriculture Commissioner Adam Putnam. Both Bondi and Putnam face term limits after eight years in Tallahassee.
Former Judge Ashley Moody, who has Bondi's endorsement, takes 34 percent while state Rep. Frank White, R-Pensacola, pulls 32 percent. But more than a third of likely Republican primary voters–35 percent–remain undecided on who they will back.
The same holds true in the primary to replace Putnam as 34 percent of those surveyed are uncertain on who to back. State Rep. Matt Caldwell, R-Lehigh Acres, takes 20 percent followed by former state Rep. Baxter Troutman with 18 percent. State Sen. Denise Grimsley, R-Lake Placid, pulls 15 percent while retired Army Col. Mike McCallister, who ran for governor in 2010 and for the U.S. Senate in 2012, gets 12 percent.
State CFO Jimmy Patronis, a Republican, does not have a primary on Tuesday.
The poll of 723 likely voters in Florida was taken from August 21-August 22 and had a margin of error of +/- 3.7 percent. The sample of 321 likely Republican primary voters  was taken from August 21-August 22 and had a margin of error of +/- 5.5 percent.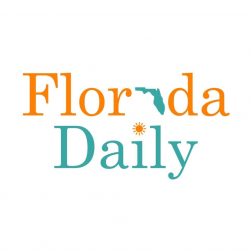 Latest posts by Florida Daily
(see all)