After a recent U.S. Supreme Court decision, the Florida Retail Federation (FRF) is doubling down in its efforts to close the online sales tax loophole.
"Following the success of legislation and executive action in more than 35 states across the country, retailers continue to applaud governors and state legislators for acting swiftly to close the online sales tax loophole," the FRF announced on Monday. "State action on this long-standing priority for the retail community followed the U.S. Supreme Court's 2018 decision in South Dakota v. Wayfair Inc, which determined that states can collect and remit sales tax from out of state sellers who sell certain amounts, either by transactions or revenue, into a state. In the immediate aftermath of the Court's ruling, states began the process of reviewing and updating their existing statutes to begin the process of requiring remote sellers to begin sales tax collection.
"Both red and blue state lawmakers have acknowledged that this is about restoring free-market principles and that no government should be in the business of picking winners and losers with the tax code," said Jason Brewer, the executive vice president for communications and state affairs of the FRF, on Monday. "In addition to restoring basic fairness, these laws help ensure that state and local governments have the ability to fund important priorities without raising taxes.
"In the wake of the WayFair ruling, states have proceeded with extreme thoughtfulness to ensure state laws follow the spirit of the court's ruling. These laws are an important boost for local retailers that create jobs and invest in the community," Brewer added.
R. Scott Shalley, the president and CEO of the Florida Retail Federation, also weighed in on Monday and called on the Florida Legislature to attempt to close the online sales tax loophole.
"We are glad to see these state legislatures taking action to support those retailers that invest in their respective states. Given Florida's longstanding history of being business friendly, we remain optimistic that the Florida Legislature will soon follow suit and level the playing field for Florida's 270,000 retailers," Shalley said.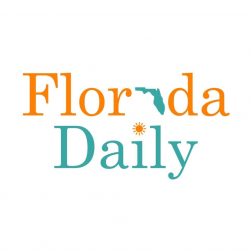 Latest posts by Florida Daily
(see all)