With Independence Day coming up on Thursday, the Florida Retail Federation (FRF) is expecting near record high spending in the Sunshine State and across the nation, even as less people celebrate the holiday thanks to it being in the middle of the week.
The FRF showcased data from the National Retail Foundation which showed Americans will spend a near-record $6.7 billion on the holiday with the average Americans spending $73.33.
"Anytime the July 4th holiday lands mid-week, we expect there to be a slight dip in spending, but a per person average of $73 is still incredibly high and we fully expect most Floridians to celebrate with themed food, clothes, decorations and of course fireworks," said FRF President and CEO R. Scott Shalley on Monday. "Sunshine State retailers should expect significant sales leading up to the fourth, and we look forward to seeing the creative deals and discounts that Florida's 270,000 retailers come up with to drive traffic to their stores."
The FRF provided the following data:
Americans are expected to spend $6.7 billion for Fourth of July cookouts and picnics this week down slightly from last year's 2nd-highest total of $6.9 billion as fewer people say they will turn out for the Thursday holiday, according to an annual survey by FRF's national partners at the National Retail Federation. Per person spending is expected to reach $73.33, down slightly from last year's total of $75.35.
According to the survey, 86 percent plan to observe Independence Day, down slightly from last year's 87 percent. Nearly 61 percent are planning a cookout or picnic, 40 percent plan to attend a fireworks or community celebration, 11 percent will attend a parade, and 14 percent have plans to travel or go on vacation.
The survey found that 61 percent of consumers already own an American flag, 52 percent have patriotic apparel such as a T-shirt or hat, and 38 percent own decorations. Overall, 26 percent plan to purchase additional patriotic merchandise. Men are expected to spend almost $79 this year while women will spend $68. The biggest spenders by age group are those age 35-44 with a per person average of $81, followed by ages 45-54 at $79, ages 25-34 at $78 and ages 18-24 with $74.
The survey of 7,553 consumers was conducted June 2-12 and has a margin of error of plus or minus 1.2 percentage points.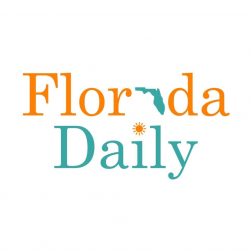 Latest posts by Florida Daily
(see all)