Florida retailers are on track to enjoy a happy holiday season when it comes to sales.
The Florida Retail Federation (FRF) unveiled its holiday shopping forecast on Wednesday, projecting an increase of 4.5 percent in sales compared to last year thanks to strong consumer confidence, low unemployment and record high tourism.
FRF President and CEO Scott Shalley weighed in on Wednesday on the outlook.
"Holiday shopping is vital to the success of Florida's retail industry and we are excited about the continued growth in sales for 2018," said Shalley. "Florida's 270,000 retail establishments are encouraged by our robust economy and poised to offer great deals and an enhanced shopping experience. There has never been a better time to shop for family and friends."
According to the National Retail Federation, the average American will spend $1,007.24 this holiday season, up from $967 last year. Of that projected spending, gifts will account for $637.67 while non-gift holiday items such as food, decorations and flowers will make up $215.04 while $154.53 will be spent on gifts for themselves.
With consumer spending making up 75 percent of Florida's $155 billion gross domestic product, the FRF stressed the important role holiday shopping has in the state's economy, especially as it can make up 20 to 40 percent of a retailer's annual sales. There are more than 270,000 retailers across the state which employ 2.7 million Floridians meaning one out five employees in the Sunshine State work in that sector.
Shalley also highlighted the role tourists play in holiday shopping especially as Florida is expecting around 120 million tourists this year.
"Florida's tourism industry provides an enormous boost to our retailers and we celebrate the continued increase in visitors to the sunshine state," said Shalley. "From mementos of their trip, to Florida-themed gifts, clothing and more, tourists play a key role in supporting our retail industry."
Shoppers continue to purchase gifts in a variety of stores.
"Holiday shoppers are planning to spread their shopping across multiple channels and types of stores," the FRF noted. "An equal number (55 percent) will shop online and in department stores while 51 percent will go to discount stores, 44 percent to grocery stores, 33 percent to clothing stores and 24 percent to electronics stores. The mix of channels was further evident with 50 percent of those shopping online saying they will pick up their purchases in-store. Of online shoppers who want the package to come to their home or office, 94 percent will take advantage of free shipping, 16 percent will choose expedited shipping and 11 percent will use same-day delivery."
A majority of shoppers–60 percent–began their holiday shopping this month but 21 percent began last month and 18 percent even started holiday shopping in September.
Gift cards are the most popular item as they have been for 12 years in a row with 60 percent of Floridians wanting them. A majority of Floridians–53 percent–want clothes while 37 percent want books, music and movies, while 29 percent want electronics, 23 percent want home décor, 22 percent jewelry, 19 percent want personal care or beauty items, 18 percent want sporting goods and 17 percent want home improvement items.
The FRF also offered some insight on the most popular toys that kids want to find under the Christmas trees.
"The most popular toys this holiday season will include Pomsies, Fur-Real Pets, the Fortnite Version of Monopoly, Hatchimals, perennial bestsellers like Barbies and LEGOS, Nerf toys, and anything that has a big brand name behind it, like Fortnite, Harry Potter or Jurassic World," the FRF noted.
Across the nation, retailers will be bringing in more than 650,000 temporary employees for the holidays.
"Due to the lowest unemployment rate in more than a decade, retailers may have a difficult time meeting their hiring goals, as the pool of eligible applicants shrinks and they compete with other businesses like hotels and restaurants who all compete for similar customer-service-based experience," the FRF pointed out.
Shalley said that temporary positions could lead to more opportunities down the road.
"We expect shoppers to continue to shop at brick-and-mortar retail stores, and these companies will need employees who can provide great customer service and create loyalty to their brand," said Shalley. "If you're a seasonal job seeker you are in a great position, as retailers and the hospitality industry will all be competing to hire you by offering perks like increased hours, gift cards, revenue sharing and focusing on the culture within their organization."
Kevin Derby can be reached at Kevin.Derby@floridadaily.com.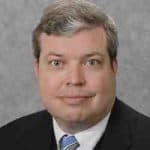 Latest posts by Kevin Derby
(see all)