 On Monday, the Florida Retail Federation (FRF) launched "Fairness for Florida," a website backing efforts to collect more sales tax from online transactions.
"Currently, foreign and out-of-state businesses avoid collecting and remitting sales tax to Florida on purchases made by Floridians, putting businesses in Florida at a severe disadvantage. Florida is one of only two states that has not yet modernized its tax system to reflect the changing environment," the FRF noted on Monday as it launched the site.
"Foreign companies are luring Florida consumers by advertising cheaper prices that don't account for taxes owed," said Scott Shalley, the president and CEO of the FRF. "This scheme is putting Florida retailers out of business and taking away jobs for Florida families."
The FRF is backing a proposal from state Sen. Joe Gruters, R-Sarasota, and state Rep. Chuck Clemons, R-Newberry, insisting it "will level the playing field and restore the free market by enforcing the law that businesses must pay these taxes."
"Florida retailers provide jobs for Florida families, support their local communities, and pay state and local taxes," said Gruters. "We must ensure that our businesses are able to compete globally and are not hindered by outdated regulations here at home."
"Florida retailers are competing with one hand tied behind their back," said Clemons. "We must restore the free market."
"There are more than 270,000 retailers in Florida, and these businesses provide more than 2.7 million jobs for Florida families. It is estimated that one in five jobs in Florida are tied to the retail industry," the FRF noted.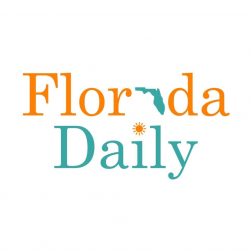 Latest posts by Florida Daily
(see all)