Retailers in Florida and across the nation can expect a boost as Americans get ready to watch the Super Bowl on Sunday as the New England Patriots and the Los Angeles Rams ready to battle for the National Football League (NFL) championship.
The Florida Retail Federation (FRF) noted on Tuesday that the average Florida family will spend $81.30 per person to watch the big game on Sunday, up slightly from last year. Around the nation, Americans will spend $14.8 billion, the second highest figure ever, as they watch the Super Bowl.
"The Super Bowl continues to be must-watch television for both loyal fans and those that haven't watched a game all season," said R. Scott Shalley, the president and CEO of the FRF. "Consumers will stock up on food and drink as well as apparel and even new televisions. Florida's retailers stand ready to provide everything needed for Super Bowl Sunday."
"According to FRF's partners at the National Retail Federation's annual Super Bowl Spending Survey conducted by Prosper Insights & Analytics, the average spending is virtually unchanged from last year's $81.17 and is the second-highest in the history of the survey after a record of $82.19 set in 2016. The total amount is down from last year's $15.3 billion, primarily because fewer people plan to watch the game – 182.5 million this year compared with 188.5 million last year. The overall spending is still the third-highest on record, after last year's figure and $15.5 billion in 2016," the FRF noted.
"The biggest spenders are those ages 35-44 at an average $123.26 while the lowest are those 65 and older at $40.97. Viewers in the Northeast plan to spend the most, at an average $94.89, followed by the West at $84.01, the South at $79.09 and the Midwest at $69.24," the FRF added.
Shalley said this will provide a boost for retailers in the Sunshine State.
"With Florida historically matching or exceeding national averages, this helps reinforce the strength of our economy. Florida retailers are excited about the opportunities provided by the biggest television event of the year," said Shalley.
The National Retail Federation found that 72 percent of Americans plan to watch the Super Bowl, down from 76 percent last year.
"Among those watching, 79 percent plan to buy food and beverages, 10 percent team apparel and accessories, 7 percent decorations, also 7 percent for new televisions, and 4 percent furniture such as entertainment centers," the FRF noted. "Close to a quarter (24 percent or 61 million) plan to attend a party, while 17 percent (44 million) will throw one while 5 percent (13 million) will watch in a bar or restaurant. The largest share of those watching (43 percent) say the game is the most important part of the event, but 23 percent cite the commercials, 14 percent getting together with friends, 13 percent the halftime show and 7 percent the food. The survey found that 76 percent see the commercials as entertainment and that only 10 percent say they are influenced to make a purchase, but the ads carry more weight among younger viewers. Of those ages 18-24, 17 percent say the commercials influence them to buy and 16 percent are prompted to search online for more information."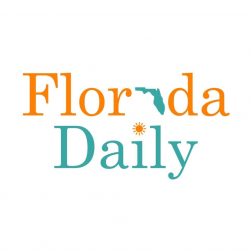 Latest posts by Florida Daily
(see all)