 In the race to replace Florida Attorney General Pam Bondi, who faces term limits after eight years in Tallahassee, Florida Right to Life Political Action Committee backed state Rep. Frank White over former Judge Ashley Moody in next month's Republican primary.
White joined Gov. Rick Scott, who is running for the Republican nomination to challenge U.S. Sen. Bill Nelson, D-Fla., and state CFO Jimmy Patronis as the only statewide candidates to get full endorsements from Florida Right to Life PAC. The group did note that both of the top Republican gubernatorial candidates–state Agriculture Commissioner Adam Putnam and U.S. Rep. Ron DeSantis–received A ratings. So did state Rep. Matt Caldwell and former state Rep. Baxter Troutman who are running in the Republican primary to replace Putnam.
"The endorsement indicates that you are the best pro-life candidate in the race and is a recommendation that our members and supporters vote for you," the PAC wrote White.
The Panhandle Republican weighed in on the endorsement on Tuesday.
"I am 100 percent pro-life," White said. "Our Constitution's primary purpose is to protect our God given rights, including the right to life. As attorney general, I'll ensure defending the rights of the unborn is a priority just as I have throughout my career."
White also noted his wife's work on the issue.
"My wife Stephanie is an adoption attorney and has dedicated her life to finding forever homes for children," White said. "For our family, we don't just talk about being conservative. It's our way of life."
White also released an ad this week, showcasing the endorsement and his wife's work as an adoption attorney.
Moody and White meet in the primary at the end of August. On the Democratic side, state Rep. Sean Shaw faces attorney Frank Torres in the primary.
Kevin Derby can be reached at Kevin.Derby@floridadaily.com.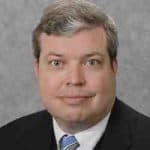 Latest posts by Kevin Derby
(see all)