The Florida Department of Business and Professional Regulation (DBPR) announced on Friday business and occupational license populations increased over the past calendar year, aligning with favorable economic indicators in corresponding facets of Florida's economy. Occupational licenses for construction and real estate as well as business licenses for public lodging and food service each reflected year-over-year growth between December 2018 and December 2019.
"The increase in real estate licenses, construction licenses, and hotel and restaurant licenses over the past year shows there is strengthening demand for real estate transactions and more housing, traveling and dining options for Floridians and visitors to our state," said DBPR Sec. Halsey Beshears. "Our economy continues to improve thanks to Governor DeSantis' leadership and the agency's initiatives to streamline processes and provide better online services for license holders."
Real Estate
Occupational licenses for the real estate profession increased 2.7 percent from 405,459 in December 2018 to 416,710 in December 2019.  Similarly, occupational licenses for real estate appraisers increased 3.2 percent from 8,429 to 8,701 during the same time period. Under Florida's occupational licensing program, real estate professionals continue to represent the largest license population regulated by DBPR.
Licensure growth in real estate correlates with other favorable indicators of Florida's housing market in 2019:
Existing home sales volume in 2019 was anticipated to join the past five calendar years in exceeding the 2005 peak year for sales, according to Florida's Long-Range Financial Outlook (September 12, 2019).
Florida's housing market reported more single-family home sales and higher median prices, as well as increased pending sales and pending inventory in December 2019 compared to the same measures one year prior, according to housing data published by the Florida Realtors.
Construction
Occupational licenses for the construction profession increased 5.6 percent from 87,264 in December 2018 to 92,188 in December 2019. Within this license population, general contractor licenses represented 32,446 of the total licenses, up by 1,656 from the prior year.
Licensure growth in construction correlates with other favorable indicators of Florida's construction industry in 2019:
Single-family building permit activity, an indicator of new construction, remained in positive territory with continued growth in 2019 based on the January 2020 economic overview prepared by the Florida Office of Economic and Demographic Research. Total private housing starts are expected to shift upward in the current and upcoming fiscal years.
Employment gains of approximately 25,500 jobs in the construction industry supported a growth rate of 4.6 percent for this profession between December 2018 and December 2019 according to state workforce research published by FDEO.
Public Food Service and Lodging
Business licenses for public food service and lodging establishments increased 4.1 percent from 100,688 in December 2018 to 104,905 in December 2019, including growth in the license population across all geographic regions.
Licensure growth in public food service and lodging correlates with other favorable indicators of Florida's tourism industry which supports strong demand for public food service and lodging in the state:
Visit Florida shows an increase of visitors to the Sunshine State, with more than 101 million visitors reflected in currently available data for the first three quarters of 2019.
State economists reported in September 2019 that tourism continues to show its strength as a major component of Florida's economy with Accommodation & Food Services employment being among the fastest growing sectors, at times outpacing overall employment growth in the state.
Strong tourism growth is projected by state economists to continue moving upward by an average of 2.1 percent per year for the next three fiscal years.
As Florida's economy continues to support growth in these occupations and businesses, employment in these sectors likewise has contributed to Florida's historically low unemployment rate, reported at 3.0 percent in December 2019 by the Florida Department of Economic Opportunity (FDEO). The December 2019 FDEO jobs report emphasized that Florida's year-over-year job growth has been supported by positive gains in particular industries, including leisure and hospitality, construction, real estate, and rental and leasing.
To support these expanding populations of license holders, the Department continues to advance the processes through which businesses and professionals obtain and maintain a state license with the agency. At the turn of the year, the Department deployed more than 650 online transactions for initial licensure that now allow applications to be conveniently filed electronically at any hour of any day. Additionally, licensees are afforded options to directly print and immediately receive a license or duplicate copy of a license at their convenience and with no additional fees through secure, online accounts.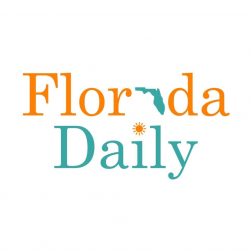 Latest posts by Florida Daily
(see all)