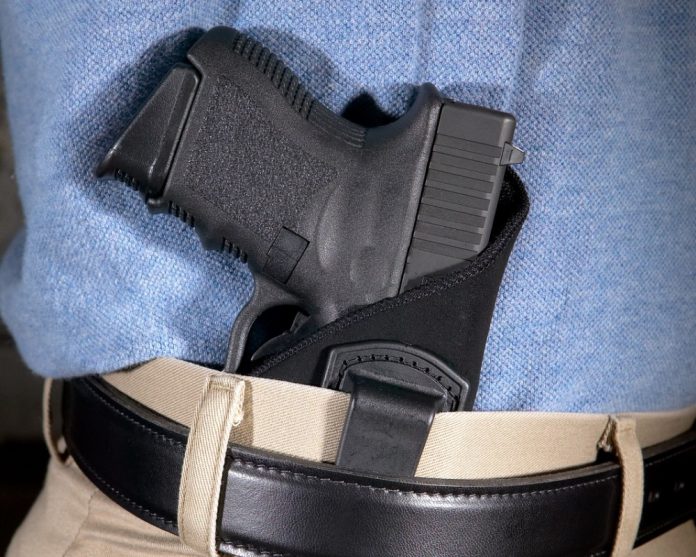 Back in April, Gov. Rick Scott appointed a commission to examining the breakdown which occurred earlier in the year at the Marjory Stoneman Douglas High School shooting in in Parkland.
The role of the commission was to examine if law enforcement missed signs that could have prevented the school shooting and find solutions to ensure nothing like it can happen again. One of the ideas the commission offered was to arms teachers in the classrooms though this idea drew some opposition even from members of the law enforcement community.
However, last week, the commission backed going ahead with the idea of training and allowing some teachers and school personnel to carry guns in schools.
According to Barney Bishop, a leader of the business community and a supporter of the Second Amendment, one of the law enforcement officials that have changed their mind was Pinellas County Sheriff Bob Gualtieri, the chairman of the commission. Bishop told iHeart Radio that Gualtieri was originally against arming more teachers but now he backs the idea.
Gualtieri says the current policy–better known as the Guardian Program–isn't enough. Under the program, some non-teachers are allowed to carry guns inside schools. Gualtieri wants to expand that policy.
The commission insists Florida lawmakers need to get involved and make it easier for schools to join the program and allow more teachers to be armed.
"If lawmakers take this issue up, this could be the hottest item coming up in the Florida Legislature next year," Bishop said.
Aware there will be a debate on the issue, Gualtieri insisted he is more concerned with results than scoring political points.
"We need to put aside these ideological positions and realize what reality calls for," he said.
The commission will make it final recommendations for improving school safety by January 1.
Contact Ed at Ed.Dean@FloridaDaily.com.