A new school year has begun in Florida with fights looming over teacher bonuses and what to do about teachers' student loan debt.
Members of teachers unions are complaining that Gov. Ron DeSantis is not fulfilling his promise on teacher bonuses.
Union officials say the Florida Department of Education's (FDOE) proposed budget falls short on bonuses for teachers, insisting it doesn't add any extra funding for the program.
Last week, FDOE released its proposal which keeps the bonus program at around $284.5 million–but the leaders of the teachers unions insist the amount isn't enough.
The DeSantis administration hit back and reminded the teachers unions that the governor has been a big proponent of teacher bonuses and went to bat for it earlier this year. In the last legislative session, DeSantis proposed $422 million for the program but the Legislature approved $285 million for it.
Florida Education Commissioner Richard Corcoran said teacher pay will be a priority in the upcoming legislative session.
Florida's Best and Brightest program allows teachers to earn up to $6,000 for bonuses. Teachers unions back salary increases over bonuses.
On another front, the American Federation of Teachers (AFT) filed a lawsuit against the U.S. Department of Education (DOE) over teachers and student loan debt–and now some Florida teachers are teaming up with the AFT.
The teachers unions insist the federal government's program to forgive loans for public school teachers isn't working properly and claim "the fix is in." The legislation creating the public service loan forgiveness program (PLSF) was signed into law in 2007 in order to urge more Americans to enter public service, including teaching.
The program allows teachers working full-time who made qualifying payments for ten years on their student loans before forgiving the remaining balance of their direct loans. Over the 10-year period of payments that had to be made, no payment could be more than 15 days late. If the borrower was late on a payment, the individual would become ineligible to participate in the program.
The AFT insists the program is a bureaucratic nightmare and relief should be allowed for teachers under rising financial pressures.
Fishbowl.com, a social media app, released a recent survey that found 86 percent of teachers took out student loans and a few have paid them back.
DeSantis is looking at the issue of student loan forgiveness in order to attract more teachers to Florida.
Reach Ed Dean at ed.dean@floridadaily.com.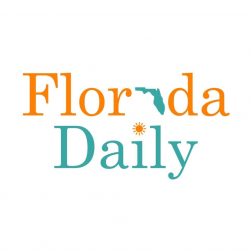 Latest posts by Florida Daily
(see all)