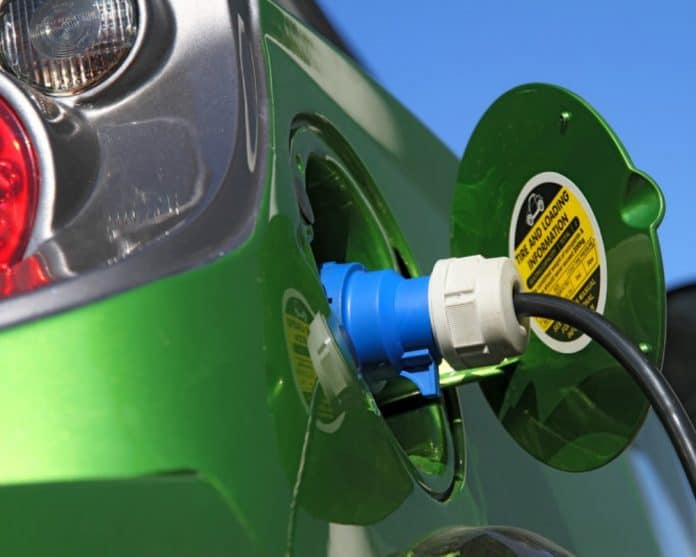 Industry analysts say Florida has emerged as the nation's fourth-largest market for electric vehicle (EV) sales.
From 2017 to 2018 the number of electric vehicles sold in Florida nearly doubled and the number continues to climb thanks to the Sunshine State's love of vehicles. According to Dylan Reed, the director of Advanced Energy Economy (AEE), back in July, Florida was home to 21.8 million registered vehicles even though the state that has around 21.5 million people.
Reed said he expected the EV market to continue to grow.
"Electric vehicles become more attractive to consumers," said Reed.
AEE noted that one key element in EV's potential for growth in Florida is the availability of charging stations which determine how easily EV drivers can power up during their travels.
"That's a key question that the Legislature is going to take up this year," Reed said. "How do we take it from 2,000 charging stations to 10,000 or 50,000?"
Gov. Ron DeSantis has made it clear he wants Florida to be a national leader in electric vehicles and several bills now before the Legislature could greatly expand EV drivers' options.
A proposal from state Rep. Dan Daley, D-Coral Springs, would require the state Department of Transportation to develop a plan for charging stations along the state highway system. There are also proposals from Daley and state Rep. Ben Diamond, D-St. Petersburg, and state Sen. Jeff Brandes, R-St. Petersburg, which would create an Electric Vehicle Infrastructure Grant Program to distribute grants for the installation of EV charging infrastructure. There are also proposals from state Rep. Emily Slosburg, D-Boca Raton, and from Brandes which would require that electric vehicles pay a special registration fee with half the proceeds dedicated to funding the grant program.
This legislation is particularly timely as more and more Floridians are drawn to the appeal of electric vehicles which many drivers see as friendlier to the environment and more cost-effective.
While the upfront cost of electric vehicles like Teslas and Nissan Leafs can be higher than a gasoline-powered vehicle, car analysts say the total cost over the life of an electric vehicle proves to be lower because of fuel affordability. Reed said the cost of electricity is about one-fourth of the cost of gasoline.
AEE has insisted the market is good for EVs because the upfront costs are dropping rapidly as the costs of batteries decreases. Some car analysts believe in about five years, the cost of electric and traditional vehicles will be close.
Reed told Florida Daily that private investment is shifting Florida towards the EV market and the availability of charging infrastructure will be a central point.
"Already, Florida has over 9,000 people working in the advanced transportation space," Reed said. "If we continue to up that investment, we'll see those job numbers go even higher."
Reach Ed Dean at ed.dean@floridadaily.com.