Republicans have controlled the Legislature in Tallahassee and the Governor's Mansion for two decades but the state Senate has often, especially in recent years, proven to be a challenge for conservatives on everything from budgetary matters to Second Amendment issues.
With the last recount finished this week as Democrat Janet Cruz took down Republican state Sen. Dana Young, the GOP holds a 23-17 majority in the chamber as Bradenton Republican Bill Galvano took over as Senate president this week.
Galvano took the gavel on Tuesday and looked ahead to the challenges of the next two years and called for more civility.
"It has been a long election cycle, vigorously fought, and the voters have spoken, as is the cornerstone of our democracy.  But, now it is time to move forward united in the purpose of serving, to the absolute best of our ability, the people of Florida," Galvano said. "As we exchange ideas, debate the issues, and vet our would-be laws, I ask that we do so with civility and with the honor that is worthy of the Florida Senate, and let us extend that honor and decorum to our interactions with our friends in the House, our governor, our Cabinet, and most certainly with our constituents.
"As Senate president, I have little ability to change the national discourse or to stem the tide of modern-day incivility that has become so pervasive in an era of social media and the 24-hour news cycle. But I can tell you that while I am serving as Senate president, the Florida Senate will have civility, transparency, candor, and opportunity. Including opportunity for the people of Florida to be heard. Together, we can strive to be an example other states and governments can follow as to how to focus on policy, not politics and on service, not severance," he added.
"As we are gathered here today, I cannot fully predict what challenges lie ahead.  Yes, it is necessary for us to plan, but it is equally necessary for us to be agile and ready to respond.  In the sixteen years that I have served Florida in the Legislature I can tell you that nothing ever has played out as predicted.  Many of the major issues we will deal with have yet to reveal themselves. Last session was certainly no exception," Galvano continued before focusing on how the state will deal with Hurricane Michael which hit the Panhandle last month.
"In addition, we must begin with the state as it is on this day. As my late father said: 'Play the hole you are on.' We must address the issues at hand, starting with the aftermath of Hurricane Michael," Galvano said.  "By all accounts, an aftermath costing billions of dollars that will impact our budgetary and policy decisions out of the gate. Senator Gainer, Senator Broxson and Senator Montford, your constituents were at ground zero. Thank you for your leadership."
Galvano also turned his attention to Florida's economy, including the state's continued low unemployment rate and high job creation numbers.
"Despite this devastating storm and the long-lasting impacts facing our state, as well as other challenges, we have much to be proud of and many reasons to be optimistic. Private sector job growth in Florida continues to outpace the nation. Unemployment is at the lowest point in over a decade. And, after reducing debt by $10 billion since December 2010, for the first time in our state's history, Florida has an AAA bond rating with all three rating agencies," Galvano said. "All of these indicators give us reason to be optimistic and inspired to build on our past decisions to keep taxes low, regulations reasonable, and to set aside ample reserves, while making smart investments in essential government services, including services for servicemen and women, veterans, and first responders, persons with unique abilities, children and our elderly. By being disciplined we will keep our state strong and in a position where families find prosperity and where private sector innovators come to start, expand and grow their businesses.
"And as we prioritize, I still believe that the future of Florida's economy and the ability to expand and diversify its economy is tied to the strength of our infrastructure and our investment therein.  At all levels, from transportation to water to communications.  Let us together think innovatively when it comes to infrastructure, so we are not just addressing the needs of today, but anticipating the needs of the tomorrow," he added.
Pointing to continued population growth across the Sunshine State, Galvano called for diversifying the state's economy, including focusing on tying education to creating jobs.
"As we move towards the year 2020, may we have 20/20 vision to enable us to see well into the future. Recent estimates indicate over the next six years, our state will gain over 850 people a day, effectively adding a population equal to a city slightly larger than Orlando every year. We must be ready. I respectfully challenge you all to lead with this reality in mind.  We have great opportunity.  Now it is time to move to the next level," Galvano said. "With the proper planning we can attract technology, not just tourists. We can be the target for venture capital, job creators and startups.  Let us together develop ideas, supporting and working with our schools, colleges, and universities to ensure the necessary flexibility to students and their families to be a part of this vision.  Hand-in-hand with a growing and diversifying economy is a well-trained, skilled workforce, with a nexus to economic demands.
"Together we can find ways to maximize our technical colleges and our state colleges to meet these demands," Galvano said. "Our goal should continue to be job growth, but with a focus on higher paying, skilled jobs.  I will also continue to seek the leadership in this chamber to provide economic opportunities to our rural communities that make up the spine of our state. I ask for your leadership to diversify, support research, strengthen, and welcome new technologies in agriculture. And, let us take renewed interest in the timber industry and other impacted crops in the wake of Hurricane Michael.
"In light of today's world, we must also continue to find ways to improve our security at all levels, including cyberspace and unfortunately in our schools. Let us do what is necessary to be prepared and structurally sound. And we must not forget to address the root of our risks, including hate, mental illness, and addiction.  Together we can continue to do our part to provide security for the people of this state," he continued.  "The people of this state have added their own agenda through amendments to our constitution. We have both opportunity and work to do in implementing them. I expect that we will work diligently with our partners in the House to fulfill the will of the people.
"I know the drive and dedication coupled with the diversity of backgrounds that make up the Senate will get us there on these and myriad other issues. We have the tools and assets. We are all eager to begin our work in earnest together," Galvano said in conclusion.
On Monday, Jacksonville Democrat Sen. Audrey Gibson was chosen to lead her party in the Senate.
"I deeply appreciate the title of leader of this caucus," Gibson said on Monday. "But I consider the role more as a bridge builder for purposes so much larger. The Democratic Caucus embraces a wide ethnic and regional diversity of individuals and communities. Our mission is to lift all voices. Our task is to recognize all of their concerns."
Despite having been in the minority in the Senate, Gibson has held a key post when she chaired the Senate Military and Veterans Affairs, Space and Domestic Security Committee.
Kevin Derby can be reached at Kevin.Derby@floridadaily.com.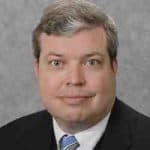 Latest posts by Kevin Derby
(see all)