Former state Rep. Jim Boyd announced last week that he wants to replace retiring Florida Senate President Bill Galvano, R-Bradenton–and now has his support.
This week, Galvano announced that he was backing Boyd for the Senate seat.
"Jim is a strong leader in our community and I am proud to endorse him for state Senate," said Galvano on Monday. "Jim has proven himself in the House and as part of our delegation. We have worked closely together for the people of this area for years. My friend Jim will be a great senator."
"President Galvano has admirably led the Florida Senate and I am honored to have his support," said Boyd. "The people of Manatee and Hillsborough Counties deserve continued leadership in Tallahassee that advocates for fiscal responsibility and I look forward to the opportunity to fight on their behalf."
Boyd, who served four terms in the Florida House, launched his bid on Thursday as he looks to keep Galvano's seat, which includes all of Manatee County and part of Hillsborough County, for the GOP.
Even before Galvano threw his support behind him, Boyd began his campaign with the support of leading Republicans from the area including former Florida Senate President John McKay; state Reps. Will Robinson of Bradenton, Tommy Gregory of Sarasota and Lawrence McClure of Dover; Manatee County Sheriff Rick Wells; State Attorney Ed Brodsky; Public Defender Larry Eger; and Bradenton Mayor Wayne Poston.
Boyd, the CEO of Boyd Insurance and Investment Services, has been on the Florida political stage for three decades, starting in 1989 on the Palmetto City Council and serving as vice mayor and mayor of that town. When Galvano faced term limits in the Florida House back in 2010, Boyd ran to replace him and easily won in a secure GOP district in Manatee County which he represented until last year when he was termed out.
The Senate District is heavily Republican. Back in 2016, Republican voters made up 43 percent of the district while 30 percent were Democrats. Teacher Amanda Linton is running for the Democratic nomination.
Reach Kevin Derby at kevin.derby@floridadaily.com.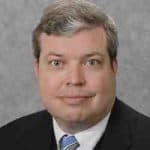 Latest posts by KEVIN DERBY
(see all)