 On Tuesday, Florida Senate President Bill Galvano, R-Bradenton, offered the following remarks (as prepared for delivery) during the opening sitting of the 2020 Legislative Session.
Galvano said the following:
Senators, I would like to take a moment to thank you for all of your hard work over the last year, including the weeks of committee hearings leading to this Opening Day of Session. I could not be more proud of how we have been conducting business in the Florida Senate and the productivity it has yielded. It gives me great confidence that this session will be effective, productive, and worthy of the people of Florida.
As we go into this session let us continue to show our constituents that we can exchange and debate ideas while maintaining civility and decorum. That we can problem solve together. That we can put aside personalities and politics for good policy. And, that we are not a microcosm of Washington, D.C., but instead will continue to be an example for Washington, D.C.
This Senate seated before me will be forever unique in history. We are the first Senate of a new decade. We have the opportunity to set the bar for the 2020's.
For my part, I will continue to do everything I can to facilitate the opportunity for each of you to carry the dreams, goals, and objectives of your constituencies to this process with fairness, respect, and candor. As I have reminded you before, each of you carries the responsibility for the hundreds of thousands of Floridians you represent, and those microphones on your desk amplify their voices. I respect that.
And again, let us conduct our business with the discipline to focus on the big picture for Florida not personal agendas.
This is my sixteenth regular session, with many special sessions in between. It is also my last regular session in the Senate. I share this with, Senator Benacquisto, Senator Braynon, Senator Bradley, Senator Flores, Senator Montford, and our President Pro Tempore, Senator Simmons. All solid leaders. I am grateful to again join them as we embark on another session.
Our work is cut out for us. You are all veterans of this process. We all know the issues. And, we all know at the heart of them is our budget. I am confident you know what to do.
We are ready. We are well equipped. And, we are well supported by truly skilled and dedicated professional staff, here in Tallahassee and back home in our districts, under the superb leadership of our Chief of Staff, Lisa Vickers.
I look forward to working with our Governor Ron DeSantis, Speaker Oliva and the Florida House, and working with and serving all of you. Now is our time. Let us build our new Senate decade day by day this session, with a focus, commitment and hard work. Let's make every moment matter.
As stated by Saint Mother Theresa, 'Yesterday is gone. Tomorrow has not yet come. We have only today. Let us begin.'"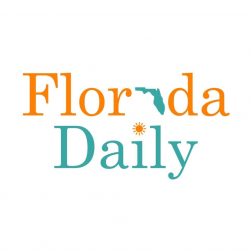 Latest posts by Florida Daily
(see all)