This week, Florida's two Republicans in the U.S. Senate–Marco Rubio and Rick Scott–continued to back the Trump administration's actions against tech companies closely tied to the Chinese regime.
Rubio applauded the Trump administration for sanctioning almost 30 Chinese companies that worked with the communist government in cracking down on Muslims in the Xinjiang Uyghur Autonomous Region. Among the companies sanctioned are Hikvision, Dahua Technology, SenseTime and Megvii Technology. Earlier this year, Rubio rounded up more than 40 members of Congress to urge the White House to sanction Chinese companies on the matter.
"The Trump administration is sending a strong, clear message that the United States will hold the Chinese government and Communist Party and their enablers accountable for Beijing's large-scale, systematic and egregious human rights abuses against Uyghurs and other religious ethnic minorities in Xinjiang," Rubio said. "These Chinese companies, including Hikvision and Dahua Technology and SenseTime, pose national security dangers to the United States or are complicit in the Communist Party's buildup of its Orwellian surveillance state and modern day concentration camps in Xinjiang."
Rubio and Scott signed off on a letter U.S. Sen. Tom Cotton, R-Ark., sent to Microsoft President Brad Smith after he expressed concerns about the Trump administration's actions against Huawei. Smith raised those concerns in an interview with Bloomberg Businessweek.
"We're writing in response to a recent article in Bloomberg Businessweek, which includes your remarks about the Chinese telecommunications company Huawei. You encouraged the United States government to disclose additional intelligence about Huawei's espionage, so that business leaders 'can decide for ourselves' whether to continue dealing with the company," the senators wrote. "We appreciate Microsoft's communications with our offices and your understanding of the threats posed by Huawei. We also understand that many American companies have conducted business in good faith with Huawei and other Chinese telecommunications companies. While the U.S. government and American industry must take certain steps to protect our people and our telecommunications infrastructure, we do not want to cause undue harm to those American companies.
"We believe, however, that a review of publicly available evidence indicates that the security concerns about Huawei are real and urgent," the senators added before listing evidence against Huawei. "This evidence, in conjunction with testimony from U.S. government officials and our allies, Britain, Japan, and Australia, makes a compelling case that Huawei serves as an intelligence-gathering apparatus for the Chinese state. As Secretary of Defense Mark Esper has said, 'Huawei is the means by which China would get into our networks and our systems, and either attempt to extract information or to corrupt it, or to undermine what we're trying to do.'
"Of course, the government has more classified evidence to support this case, and we sympathize with your expressed concern that Microsoft and other businesses are not privy to this intelligence. We believe the Federal Bureau of Investigation or the intelligence community could share more of this intelligence in an appropriate fashion to affected businesses. We would welcome further conversation with Microsoft and other businesses about coordinating such briefings," they wrote in conclusion. "Thank you again for Microsoft's cooperation with our offices. And thank you for the many ways in which Microsoft works with our military, intelligence community, and law enforcement agencies."

Reach Kevin Derby at kevin.derby@floridadaily.com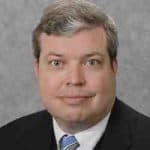 Latest posts by Kevin Derby
(see all)