On Wednesday, U.S. Sen. Rick Scott, R-Fla., introduced the "Cut Profits to the Cuban Regime Act" with U.S. Sen. Marco Rubio, R-Fla., and U.S. Sen. Ted Cruz, R-Texas., as cosponsors.
The bill would have the U.S. State Department released the list of countries working with the Cuban regime on its medical missions program. The bill would also factor that information in the State Department's Trafficking in Persons report.
Scott's office offered some of the rationales behind the senator's proposal.
"The Cuban government makes an estimated $7 billion annually by exporting professional services, including these medical missions. This program is one of the Cuban regime's largest source of revenue, yet they rarely, if ever, pay a living wage to the medical professionals they force to work in other countries, confiscating their passports and subjecting them to poor living conditions and surveillance. There are currently around 50,000 Cuban doctors working across 67 countries. Now, Cuba is using the COVID-19 pandemic to exploit its own medical workers for profit while the island is in desperate need of medicine, medical equipment and doctors. It is reported that Cuba has sent more than 1,400 medical professionals to over 20 countries to assist with the COVID-19 pandemic," Scott's office noted.
"Cuba is participating in the human trafficking of doctors, and now Cuba is using the coronavirus pandemic for profit at the expense of these hardworking physicians. It's despicable. Any country that requests medical assistance from Cuba is aiding their human trafficking efforts. The international community must stand against the use of forced labor and the Cuban regime's exploitation of this crisis, and I'm proud to lead my colleagues today in calling out this injustice and helping to bring a new day of freedom for the people of Cuba," Scott said on Wednesday.
I have consistently raised my concerns about the Díaz-Canel/ Castro dictatorship's exploitative practice of using Cuban doctors for their so-called medical missions, which is a form of modern-day human trafficking. I'm proud to join this effort that will require the State Department to publish a list of countries that are complicit in exploiting Cuban medical professionals by contracting with the Cuban regime," said Rubio.
"The Cuban regime has long enlisted Cuban doctors to work all over the globe. This has been especially true during the coronavirus pandemic. While these medical missions appear to be gestures made in goodwill, in reality, they are a tactic used by Raúl Castro and Miguel Díaz-Canel to exert power and fill government coffers. This bill will shed light on who is contracting with the Cuban regime for its medical mission program, and will send a strong warning that the United States will not turn a blind eye to the trafficking of Cuban doctors," said Cruz.
The bill was sent to the U.S. Senate Foreign Relations Committee on Wednesday. So far, there is no counterpart over in the U.S. House.
Reach Kevin Derby at kevin.derby@floridadaily.com.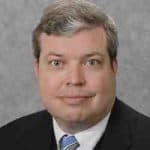 Latest posts by Kevin Derby
(see all)