 On Wednesday, the U.S. Senate passed a $2 trillion federal stimulus package to support the economy which has been hit hard by the coronavirus.
The "Coronavirus Aid, Relief, and Economic Security (CARES) Act" passed on a 96-0 vote with both of Florida's senators supporting it. It will send up $1,200 for every American adult making up to $75,000 a year and $2,400 to married couples who file jointly if they make up to $150,000. It also includes $500 payments for every child. Individuals making more than $75,000 will see a $5 reduction for each $100 they earn up to $112,500 for individuals.
As the chairman of the U.S. Senate Small Business and Entrepreneurship Committee, U.S. Sen. Marco Rubio, R-Fla., backed the measure and helped ensure $377 billion of it will be used to help small businesses.
"Communities across Florida and our nation are reeling from this unprecedented crisis, and today the Senate acted on an unprecedented response to provide relief to Americans, small businesses, and our economy," Rubio said. "Our bipartisan small business package, which was included, will provide emergency relief so that millions of American workers can keep their jobs and millions of small businesses can stay open. As our nation works to contain the spread of the coronavirus, I remain in close contact with the Trump administration and Governor DeSantis to ensure that Florida has the resources it needs during this public health crisis."
Rubio also added a provision which 'would require drugmakers to provide the Food and Drug Administration (FDA) with information to determine volume of APIs used in pharmaceuticals."
U.S. Sen. Rick Scott, R-Fla., weighed in late on Wednesday night, saying he voted for the measure despite some problems with it.
"I have significant reservations about many provisions in this bill that are antithetical to everything I believe in, but we're facing a crisis and this is the only option to get immediate help to small businesses and unemployed workers," Scott said. "My focus is on the workers who have lost their jobs, had their hours cut or are getting lower tips, and small businesses that have been forced to close or have lost significant revenue. I want to make sure the people that need help the most can get the help they need, but we still need to be responsible with taxpayer money.
"There are many good things in this bill – more funding for our health care workers, personal protective equipment and expanded testing, and more support for small businesses. I was also glad that negotiators included many of the recommendations I've been making over the last few weeks," Scott continued. "I called for using the existing Unemployment Insurance program, which employers have paid into and is already well-funded in many states, as the best and most direct way of getting money to workers who have been laid off, furloughed, or had their hours reduced. This bill does that. But Senate Democrats refused to amend the legislation to prevent Unemployment Insurance benefits from exceeding a worker's previous salary. When this crisis is over, we want everyone to go back into the workforce and we should not be creating a perverse incentive not to work. Put more simply – using taxpayer dollars to pay people more to not work than they would receive if they were back on the job is just silly. This will significantly hamper our economic recovery.
"I called for a moratorium on financial payments, including rent, mortgages, credit card payments, taxes, and utilities. While this bill doesn't go as far as I would like, the moratorium on evictions will provide much-needed relief and peace of mind for those struggling to make ends meet," Scott added. "I was very clear about my opposition to bailouts for big corporations. These companies have enjoyed a decade of financial success and a blank check from taxpayers was unacceptable. While I still fear this bill could be used to provide relief to companies that can afford to take care of their workers without government assistance, I'm glad to see it requires a return on investment for the taxpayers. It also includes significant oversight of how the funds are disbursed and prevents these companies from laying off their workers or buying back their stock. I will be vigilant in making sure that these companies don't abuse this process.
"But there are provisions in this bill that I wholeheartedly disagree with. I'm concerned that sending taxpayer money to Americans who still have jobs and are receiving a paycheck is a policy that has not been well thought out. This money won't stimulate the economy. In a time of crisis, people don't spend money; they save it. And many of the places they might be tempted to help stimulate are businesses that the government has shut down," Scott said. "We have to remember that $2 trillion in new spending means a $2 trillion tax increase somewhere down the road – even in a crisis, we need to be smart about how we spend taxpayer dollars. We know that Chuck Schumer and Nancy Pelosi tried to stuff this bill with their liberal pet projects that have nothing to do with this crisis, proving once again that Democrats should never be in charge of anything. Senator McConnell and President Trump were successful in beating back most of them, but this bill still includes funding for pet projects wholly unrelated to responding to coronavirus, like the Kennedy Center, the National Endowment for the Arts, and bailouts for mass transit."
Scott said the bill would have consequences down the road.
"The price tag on this bill is staggering," Scott insisted. "This bill amounts to almost $6,000 in new debt for every man, woman and child in America. We should not fool ourselves into thinking this is something we can afford. When this crisis is over, Congress must propose a plan that cuts federal spending over 10 years by at least the total amount this bill spends – funding for the Kennedy Center should be the first thing we cut. We must address our growing annual deficits and national debt. We have no excuse.
"Today, the Senate has taken significant steps to support American workers and small businesses that are struggling. But we cannot forget that the best economic stimulus is to stem the spread of the coronavirus and get the American people back to work. I will focus every day on what I can do to make that a reality," Scott said in conclusion.
With the bill now through the Senate, it goes before the U.S. House for a vote on Friday.
Reach Kevin Derby at kevin.derby@floridadaily.com.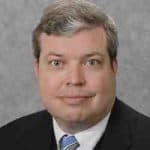 Latest posts by Kevin Derby
(see all)