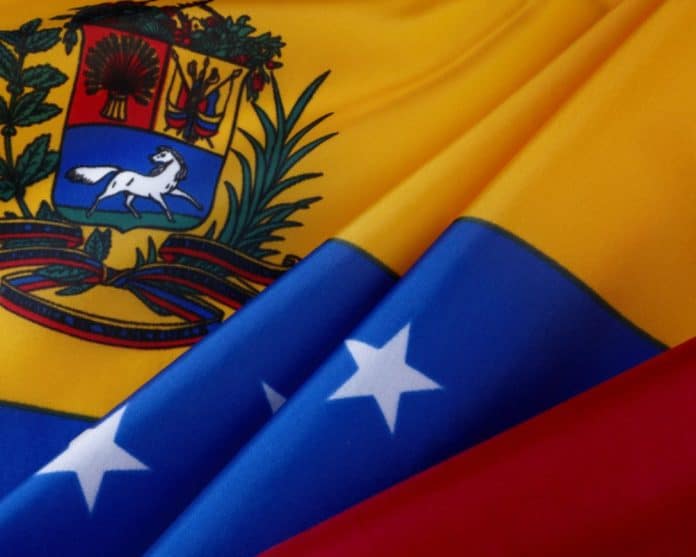 Last week, Florida's two U.S. senators–Republicans Marco Rubio and Rick Scott–backed U.S. Rep. Michael Waltz's, R-Fla., proposal to end government contracts with businesses working with the Maduro regime.
Back at the end of January, Waltz introduced the "Banning Operations and Leases with Illegitimate Authoritarian Regime (BOLIVAR) Act" which would "prohibit the head of an executive agency from entering into a contract for the procurement of goods or services with any person that has business operations with the Maduro regime."
Scott brought out the Senate version last week, noting that he signed a similar proposal into law when he was governor of Florida. Rubio and U.S. Sens. Jacky Rosen, D-Nev., and Thom Tillis, R-NC, are co-sponsoring the proposal.
"Nicolas Maduro is committing a genocide against the people of Venezuela. Not one cent of U.S. taxpayer money can be used to prop up this murderous regime," Scott said when he introduced the bill. "As governor, I strictly prohibited the state of Florida, including all state agencies, from investing in any company that is doing business with Maduro's oppressive government. Today, I'm proud to lead my colleagues and continue this important work to prohibit all federal agencies from doing business with anyone that supports Maduro. We can't stand by and let this crisis continue, and that starts with restricting the money Maduro uses to hold onto power. I hope all of my colleagues will join us as we work to support those fighting for freedom and an end to Maduro's ruthless regime."
"Amid the man-made crisis caused by narco-dictator Nicolás Maduro and his cronies, we must ensure American federal agencies do not award governmental contracts to any companies linked to the Maduro regime. I'm proud to join Senator Scott, and my colleagues, in introducing this bicameral legislation, which will ensure taxpayer dollars are not providing a lifeline to a murderous and criminal dictatorship in our region," Rubio said.
The bill was sent to the U.S. Senate Homeland Security and Governmental Affairs Committee.
Waltz weighed in on his bill when he introduced it at the end of January.
"The U.S. must use every means necessary to strip any funding mechanisms that helps bolster the illegitimate and corrupt Maduro socialist regime," said Waltz. "This bipartisan legislation sets the roadmap for other countries to follow in hopes of restoring freedom and prosperity for the people of Venezuela."
The proposal is getting the support of several members of the Florida delegation including U.S. Reps. Val Demings, D-Fla., Mario Diaz-Balart, R-Fla., Matt Gaetz, R-Fla., Carlos Gimenez, R-Fla., Alcee Hastings, D-Fla., Stephanie Murphy, D-Fla., Bill Posey, R-Fla., Maria Elvira Salazar, R-Fla., Darren Soto, D-Fla., and Debbie Wasserman Schultz, D-Fla.
"Doing business with a criminal and murderous Maduro regime will only prolong the pain inflicted on the Venezuelan people," said Wasserman Schultz. "American taxpayer money should never further the reign of this narco-terrorist, directly or indirectly. Banning U.S. government agency contracts with anyone who does business with Maduro will not only stifle his support network, but it also sends another clear message that, just like the vast majority of global democracies, America will not tolerate this oppressive government."
"I commend Rep. Waltz for building on his legislation from the previous Congress to protect U.S. national security interests by prohibiting U.S. contracts that enrich the Maduro dictatorship," said Diaz-Balart. "We must continue to support the Venezuelan people by denying resources to their oppressors, oppressors who have engaged in narco-trafficking, corrupted Venezuela's once democratic institutions, and perpetrated egregious human rights abuses including torture, imprisonment of political opponents, and murder. I strongly support this bipartisan effort to ensure that U.S. dollars are not used to sustain the anti-American, murderous regime in Venezuela."
"The Maduro regime is a threat to the people of Venezuela, to stability in Latin America, and to U.S. national security interests," said Murphy. "I am proud to support this bipartisan bill led by members of Florida's congressional delegation because the United States should use every tool in its foreign policy toolbox to support the people of Venezuela and to weaken the cruel and anti-democratic Maduro regime."
"As a journalist, I spent decades covering the countless crimes against humanity committed against the Venezuelan people and it's abundantly clear that Nicolas Maduro's illegitimate, murderous regime is in the business of power," said Salazar. "We must not allow Maduro to line his pockets while the Venezuelan people starve. This legislation ensures that no American tax-payer dollars go to any company doing business with Nicolas Maduro's criminal enterprise."
"The socialists in Venezuela pose a grave threat to America's interests across Latin America. Maduro's regime is at the helm of training Marxists groups that seek to undermine and destabilize legitimate governments America counts as crucial partners and allies," said Gimenez. "I am honored to join a broad, bipartisan group of colleagues to bolster our tools to combat Maduro's influence in the hemisphere."
Waltz's bill is before the U.S. House Oversight and Reform Committee.
Reach Kevin Derby at kevin.derby@floridadaily.com.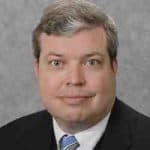 Latest posts by Kevin Derby
(see all)