 The Florida Society of Ophthalmology (FSO) announced on Monday that it is working this month to share resources to help adults understand the importance of eye injury prevention and just how common accidental eye injuries can be.
"Most people think that eye injuries occur only in industries like construction or landscaping, but the truth is, nearly half of all eye injuries occur right at home," said Dr. Darby Miller, the president of the Florida Society of Ophthalmology and who sits on the board of the For Eye Care Foundation, Inc. "With more and more Floridians staying at home this summer, we are working to bring awareness this month to the prevention of eye injuries and ensuring Floridians have the resources they need to stay safe on the job, at home, and during times of leisure."
Summer months are full of moments that are ripe for eye injuries— from lawn maintenance and house improvements to tasks such as cleaning and cooking. In fact, according to the American Academy of Ophthalmology, 90 percent of eye injuries can be avoided by simply using the correct protective eye gear, but only about three out of 10 people wear protective eye gear at home.
FSO will launch an information campaign this month that will share best resources on how Floridians can prepare themselves this summer from accidental eye injuries.
For more information on how you can protect your eyes, visit here.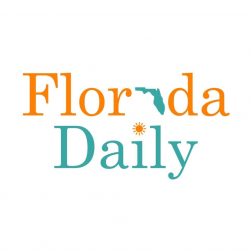 Latest posts by Florida Daily
(see all)