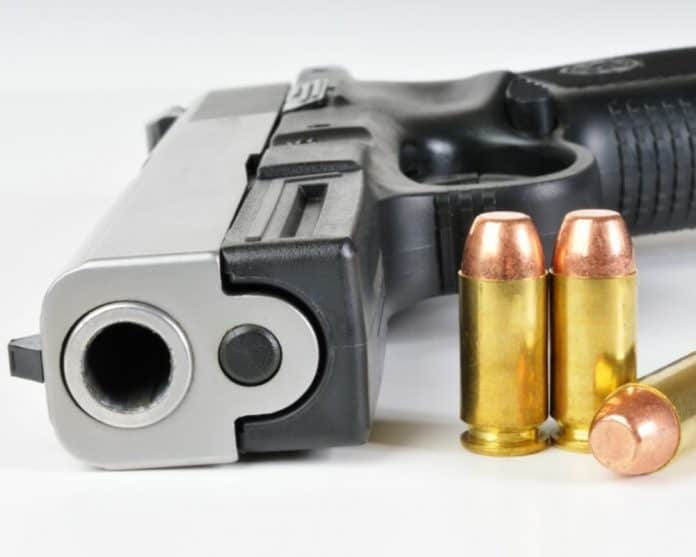 State Rep. Dan Daley, D-Coral Springs, has tried before to push a bill mandating background checks on ammunition purchases and he has brought back his proposal for the upcoming legislative session.
Daley talked to Florida Daily about his proposal this week.
"If one life was saved by this measure, it would be worth it," Daley told Florida Daily. "We check people's IDs when they walk into a store to purchase a beer. Why shouldn't we be checking to make sure the person who is walking in to buy ammunition is legally permitted to do so?"
Daley is a graduate of Marjory Stoneman Douglas High School and sat on the Coral Springs City Council when 17 people were shot and killed at that school. The state representative has enlisted the help of Fred Guttenberg, whose daughter was killed in that shooting. Since then, Guttenberg has become a leading activist for gun control. Daley called it a great honor to work with Guttenberg and it was "humbling" that the bill is named after Jamie Guttenberg.
"With approximately 400,000,000 weapons already on the streets, we must make it harder for those who intend to kill to do so. Prohibited purchasers of weapons are also prohibited from buying ammunition, but there is no mechanism in place to keep that ammunition out of their hands. We must close this ammunition loophole and this bill is a step in the right direction to do it. Jaime's Law will help save lives immediately," said Guttenberg.
Daley said that the problem is larger than a single incident.
"You're talking about everyday gun violence. You are talking about gun violence that plagues communities across Florida," Daley said.
Daley insisted that the bill was only focused on ammunition.
"We are not coming for your gun," Daley said, adding that there are several exemptions in the bill. Noting that he is a concealed carry permit holder himself, Daley said there is an exemption for concealed carry permit holders since they have already cleared needed background checks.
Daley called the bill "low hanging fruit" and said he is willing to work with Republicans to get something done, no surprise considering the GOP controls both chambers in Tallahassee.
"We're open to other thoughts. If you want to have, just like you have a concealed carry permit, if you want to have an ammo purchase permit through the state, fine," he said, signaling a willingness to compromise.
Still, Daley said he understands exactly where things stand in a Republican-dominated Florida House.
"Is it an uphill battle? Absolutely, but I think this is not an overreach. I am trying to be as reasonable as possible," Daley told Florida Daily, insisting that more than 60 percent of Floridians favor tightening the rules for gun control while still wanting to let residents of the Sunshine State own firearms. Daley brought up the 60 percent threshold for a reason since that is the percentage of voters needed to add amendments to the Florida Constitution.
While noting there is a shortage of ammunition, Daley said Florida law makes it easier for criminals to obtain it.
"There's also no toilet paper, but I'd feel a hell of a lot safer if a felon had a roll of toilet paper than ammunition," he quipped in regards to the ammunition shortage.
Daley said he wanted to get a hearing on the bill, something which did not happen last year, and hopes for an open and honest discussion on his proposal.
"How much of a positive impact could it have? I don't know that we will ever be able to fully be able to quantify that unless you look at the number of people who were denied the ability to purchase it," he told Florida Daily.
Reach Mike Synan at mike.synan@floridadaily.com.
Latest posts by MIKE SYNAN
(see all)