 On Wednesday, state Rep. Michael Grieco, D-Miami, who led Democrats on the state House Criminal Justice and Public Safety Subcommittee, offered a proposal to "make it a third-degree felony to counterfeit, forge, alter, clone, or possesses fraudulent verification of vaccination against any disease."
Grieco, who served as an assistant state attorney and is currently a criminal defense lawyer, weighed in on his proposal.
"With the COVID-19 pandemic having no end in sight and the protracted debates about vaccination and verification requirements, we are seeing an exponential increase in the creation and use of fraudulent proof of vaccine. Although it a federal offense to create and use any document bearing the CDC logo, local and state law enforcement maintains few tools to battle these criminal activities," Grieco said on Wednesday.
"I strongly encourage everyone to get vaccinated against COVID-19, but I recognize that everyone also has that choice to make, but if you choose to not get vaccinated you do not have the right to pretend you did, and in-turn lower your guard and the guard of everyone else. There are many circumstances in Florida in which vaccinated folks do not have the same testing and mask requirements as those who are unvaccinated, and there is a reason for that. Multiple cruise lines and employers are also requiring vaccination proof, with good reason. Everyone is entitled to their own opinion, but you're not entitled to your own facts. This bill is an effort to make sure we are all operating with the same set of facts," he added.
With the debate whether it should be mandatory for children to wear masks in schools continuing, Grieco said his bill would cover more than just forged paperwork focused on the COVID-19 vaccine.
"Unrelated to COVID-19, this bill will also apply to parents who provide fake vaccine paperwork for children upon entry into public school," he said.
After serving four years on the Miami City Commission, Grieco was elected to the Florida House in 2018. He represents parts of Miami-Dade County.
Reach Kevin Derby at kevin.derby@floridadaily.com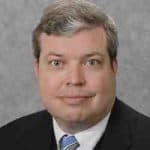 Latest posts by Kevin Derby
(see all)