On Friday, the Florida Supreme Court unanimously ordered Gov. Ron DeSantis to pick a new Supreme Court justice, insisting that Judge Renatha Francis is ineligible to serve.
The state Constitution requires a Florida Supreme Court justice to be a member of the Florida Bar for at least ten years. DeSantis named Francis to the court in May but said she would not be sworn in until Sept. 24 when she reached ten years of membership with the Florida Bar—but the Supreme Court ordered the governor to name a new justice by Monday.
State Rep. Geri Thompson, D-Windermere, sued over the pick, insisting Francis was not eligible.
"The governor must fully comply with this order no later than noon on Monday, September 14, 2020. Because we believe the governor will do so, we grant the amended petition for a writ of mandamus but withhold issuance of the writ. No motion for rehearing or clarification will be entertained by this Court. It is so ordered," the Court ordered on Friday.
Back in May, DeSantis announced that he was naming Francis to the seat held by former Justice Robert Luck who was named to the U.S. Court of Appeals for the Eleventh Circuit by President Donald Trump.
"Judge Francis' story demonstrates that anyone who comes to the United States has an opportunity to make the most of their God-given talents," said DeSantis. "Before immigrating to Florida, she ran two businesses and served as the primary caregiver for a younger sibling in Jamaica. After completing her law degree, she advanced to serve on the Miami-Dade County and then the 15th circuit court. Starting in September, she will serve as the first Jamaican-American to sit on the Florida Supreme Court and I know she will serve our state well."
"I'm incredibly honored and humbled by this appointment and in the confidence that Governor DeSantis has shown by giving me this tremendous opportunity to serve the people of the great state of Florida," said Francis. "As a student of history growing up, I was and remain in awe of the United States Constitution, its freedoms and its respect for the rule of law. I look forward to applying the law as written by the people's duly-elected representatives as I serve at the highest level of our state judiciary."
Currently a judge for the 15th Circuit Court, where she has been since 2019, Francis also served as a judge for the Miami-Dade County Court.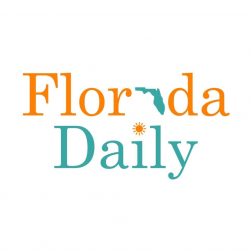 Latest posts by Florida Daily
(see all)