Tuesday was supposed to mark Taxpayer Independence Day in Florida but one of the top fiscal watch dogs in the state warned that coronavirus will greatly impact the Sunshine State.
Florida TaxWatch (FTW) released an analysis of COVID-19's potential impact this week.
"FTW traditionally releases its Taxpayer Independence Day report every April, recognizing the day that the year-to-date income of Floridians finally surpasses their total annual tax burden, with the assumption that every dollar earned prior to that date goes toward paying that year's local, state, and federal tax obligations, and every dollar earned for the remainder of the year stays in the pockets of the earner. Prior to the COVID-19 pandemic, and the economic slowdown it has caused due to what will likely be historic reductions in government revenue and personal income collections, FTW estimated that 2020 Taxpayer Independence Day would fall on April 14, one day sooner than it arrived in 2019, meaning that Floridians' income was expected to grow slightly faster in 2020 than it had last year. Now, FTW anticipates actual taxpayer independence in 2020 is likely to differ significantly from the pre-COVID estimate," FTW noted.
Dominic Calabro, the president and CEO of Florida TaxWatch, said that the impact of the pandemic on the state's economy remains largely unknown.
"While Taxpayer Independence Day is typically a joyous occasion, this year it serves as yet another reminder of the economic uncertainty created by COVID-19," said Calabro. "Much remains to be understood about the true toll this virus will take on our local, state, and national economy, but we do know that continuing to take decisive actions to cut government spending and increase revenue collections will be critically important to the recovery of Florida. Measures to properly collect owed taxes on internet sales (E-Fairness) and re-establishing a gaming compact with the Seminole Tribe are solutions that could increase revenue collections by more than $1 billion annually without raising taxes on Florida families."
In the meantime, the analysis shows that Floridians pay more than $300 billion in taxes, making up more than 30 percent of the state's gross domestic product (GDP).  Most of those taxes–70 percent–go to the federal government.
"For the average Florida household, earning enough to pay its taxes takes about three and a half months.  Looking at it another way, you have to work approximately 2 hours and 15 minutes of each 8-hour workday to earn enough to pay taxes," FTW noted. "Taxes are a family's single largest expense—more than food, housing and clothing combined.
Still, Florida TaxWatch pointed out that residents of the Sunshine State pay less taxes than most Americans.
"Florida's tax burden is smaller than the average American, so Taxpayer Independence Day comes earlier in Florida than nationally," FTW noted.  "Florida's state government tax burden is one of the lowest in the nation, while the local government burden is much closer to the national average. "If the more than $1 trillion annual federal deficit–which represents future taxes–is included, Taxpayer Independence Day would come 22 days later."
Reach Kevin Derby at kevin.derby@floridadaily.com.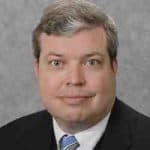 Latest posts by Kevin Derby
(see all)