No matter who wins Florida's gubernatorial election next week, Florida TaxWatch, a nonpartisan fiscal watchdog, has a gameplan in place.
On Tuesday, the group released its fourth edition of the "Governor's Transition Decision Handbook."
"With the election just a week away, Florida TaxWatch has taken charge in focusing the attention on the transition of leadership that is to come within the next few months. This transition will involve overwhelming demands that will be placed on Florida's governor-elect and the transition team. The handbook is a unique product that is, at its core, a compilation and translation of knowledge and experience from some of the people who have been through the extraordinary and challenging endeavor that the governor-elect is about to undertake," the group noted. The book "includes some perspective on key duties and functions of the governor and the transition team, a brief synopsis of some of the key policy issues that face your administration, and – maybe most importantly – advice directly from past office-holders, from governors and lieutenant governors dating back to the 1970s and other state leaders."
Former Gov. Bob Martinez, R-Fla., led the Handbook Steering Committee to assemble the study and he said he drew on his own experiences after winning the 1986 gubernatorial election.
"Having gone through this process myself, I cannot stress enough how important it is to not only build a strong team, but to remember the constituents you met along the campaign trail and to incorporate their needs when framing your policy," said Martinez. "I'm proud to work with Florida TaxWatch and the Handbook Steering Committee to create this invaluable resource for the next leader of this great state."
"Transition of power from one governor to the next will help determine how Florida will continue to make progress towards its goals. There's no better time than the transition for a governor-elect to set the stage for how he will lead the Sunshine State," said David Mann, the chairman of Florida TaxWatch. "The Governor's Transition Decision Handbook is a one-of-a-kind resource that only an organization like Florida TaxWatch could put together."
"I am proud to be able to release and present the Governor's Transition Decision Handbook for the fourth time," said Florida TaxWatch President and CEO Dominic Calabro. "The input we have received from governors, reaching all the way back to Farris Bryant, is invaluable and we hope that Florida's next governor takes both their suggestions and advice to heart, as well as the policy guidance that this Florida TaxWatch research report offers as they prepare for their first term as governor."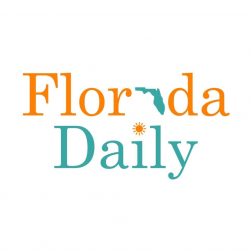 Latest posts by Florida Daily
(see all)