On Monday, Florida TaxWatch (FTW) released a report looking at Broward College.
In "An Independent Assessment of the Impact of Broward College," FTW focused on the "comparative benefits to students who attend Broward College, how Broward College compares to other institutions of higher learning in the tri-county South Florida region, and Broward College's economic impact and return on investment to its students and the community.
Dominic Calabro, the president and CEO of FTW, found much to praise about the college.
"As they have for many years, Florida's colleges continue to lead the way in providing quality higher education experiences that are affordable and practical for our state's students," Calabro said. "In our analysis of Broward College, Florida TaxWatch found that not only are the college's graduates seeing lower student debt burdens and a nearly 10 percent return on the investment of their time and money, the college itself is producing a positive economic boost in South Florida with a total economic impact of more than $1.7 billion. As Florida continues to grow, Broward College is well positioned to benefit and expand, providing increased returns to its students, the South Florida region, and the State of Florida."
 Broward College President Gregory Adam Haile also weighed in on the report.
"We continue to identify ways to provide the community with affordable educational programs, and we are pleased to learn that our efforts are impactful not only to our students but the community-at-large. This report confirms that Broward College is well on its way to meeting the governor's 2019 Executive Order to make Florida number one in the U.S. for workforce education by 2030 and to ensure that Florida students are ready for high-demand, high-wage jobs," Haile said.
Key findings from FTW's report on Broward College include:
The present value of earnings to Broward College graduates at both the associates and bachelor's degree levels typically exceed the earnings of those who enter the workforce with a high school degree by a substantial margin. Over a normal work-life expectancy, that margin is currently $1.2 billion per year.
At current levels of enrollment, annual federal, state and local tax revenue due to the economic impacts of Broward College is $240,428,739.
The majority of undergraduate students in Broward County attend Broward College (57 percent 2018-19).
Broward College has low tuition rates compared to other institutions in the area and very low levels of total student debt.
Wages are higher for certificate or associate degree completers than non-completers, but wages were also higher for Broward College completers than from comparable institutions. The average annual differential between the earnings of a Broward College graduate and a worker in Florida with only a high school degree is at least $8,288 per year. This annual differential rises to $21,448 for Associate of Science degrees, and $17,756 for baccalaureate degrees.
The high earnings differential means that for every $1 that a Broward College graduate spends on their education, they can expect to earn $6.63 in additional personal income (in present money value) over a working career. This ratio peaks at $13.52 for Associate of Science graduates but is $5.22 for Associate of Arts graduates who do not pursue further education.
Looking strictly at economic activity that stays in the region, there are 13,147 sustainable jobs in the regional economy generating an annual total of $625 million in wages to workers and income to business proprietors that stays in the local economy.
About 68 percent of the economic impact of the college (regional gross domestic product) is driven by the skills, credentials, and increased earning capacity of the graduating students.
It is expected that there will be 70,251 job openings for associate degree graduates in the Tri-County (Broward, Miami-Dade, and Palm Beach) South Florida region over the next 10 years.
On average, graduates earn a 9.7 percent return on their investment of time and money.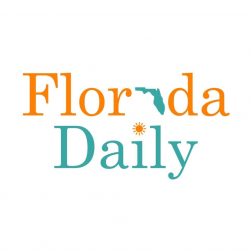 Latest posts by Florida Daily
(see all)