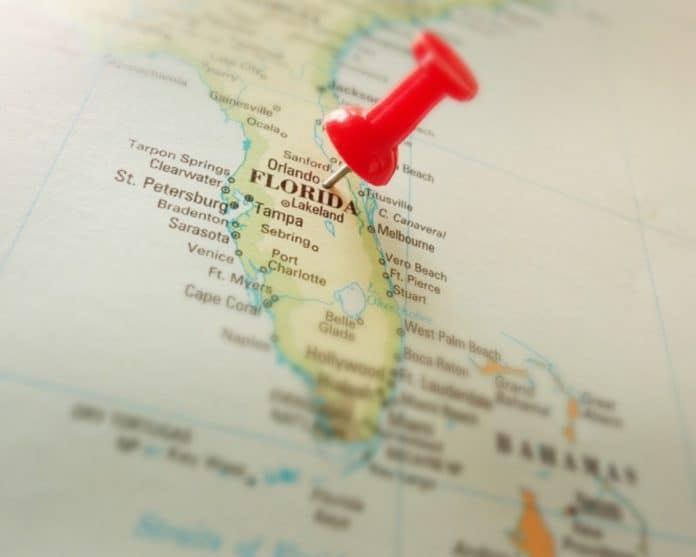 Residents and business of states with high taxes are headed to Florida, a new report from Florida TaxWatch finds.
"Its not just the climate, it's the reputation of Florida being a low-tax state," said Dominic Calabro, the president and CEO of Florida TaxWatch.
Florida TaxWatch cited a recent study from Lending Tree which had Florida ranked as the most successful state at drawing in new residents and reaping the financial benefits over recent years.
In 2016, IRS data showed that 20 states enjoyed a net migration in adjusted gross income with Florida leading the way with a net gain of $17.7 billion. Florida TaxWatch noted that the five states that Florida is profiting from–New York, Illinois, New Jersey, Pennsylvania and Connecticut–are also seeing the largest net decreases in adjusted gross income.
The makeup of those moving to the Sunshine State are mostly older and wealthier than the average American. A solid majority of Florida's growth–72 percent of it–comes from people 55 and older. An overwhelming majority of new residents–85 percent–make six figures.
Businesses are also increasingly coming to the Sunshine State as private equity firms, wealth management offices and hedge funds are increasingly relocating to Florida.
The Palm Beach County's Business Development Board reported that more than 70 financial services companies have moved into the county and more than a dozen other companies are considering it.
Stephen Moore, a conservative economics advisor who was worked with the Trump administration and who is the chief economist for the Heritage Foundation, said residents of high tax states would benefit from moving to Florida.
"With the high numbers of New Yorkers fleeing to Florida because of high state taxes, they could buy a house just with the money saved on income taxes," he said.
"Democrats say they want more progressives' policies and America should look more like states like New York and California, yet people are moving from these states these states to Florida," economist Robert Weissert, an executive vice president with Florida TaxWatch, told Florida Daily.
Reach Ed Dean at ed.dean@floridadaily.com.