Florida TaxWatch released a report on Tuesday looking at the Independent Medical Review (IMR) program in California and examining if a similar effort in the Sunshine State could keep workers' compensation costs low in Florida.
"A recent study found that Florida ranked 33rd among the 50 states and the District of Columbia in terms of workers' compensation insurance premium rates. Two Florida Supreme Court cases – Westphal v. City of St. Petersburg and Castellanos v. Next Door Company – have the potential to significantly increase workers' compensation insurance premiums paid by employers," Florida TaxWatch noted.
"Workers' compensation is a critical safety net to protect Florida businesses and families," said Florida TaxWatch President and CEO Dominic Calabro. "If the state policymakers want to continue to grow Florida's economy, it is imperative that the Legislature take the IMR process into consideration."
"The report examines how California has implemented a cost-effective, non-judicial process developed by MAXIMUS Federal Services, Inc., in which disputes about the medical treatment of injured workers are resolved by physicians instead of by the courts," Florida TaxWatch noted.
"MAXIMUS is proud of the work we are doing in California on Independent Medical Review," said Tom Naughton, the president of MAXIMUS Federal Citizen Services. "The evidence-based IMR program assists in ensuring workers' compensation insurance adheres to the core goal of getting individuals back to work quickly and at a reasonable cost. This program enables more efficient resolution of claims while reducing the need for lengthy and costly judicial processes and provides states with the opportunity to re-invest these cost savings into further program improvements. We are honored by the praise from Florida TaxWatch and would welcome the opportunity to work with Florida legislators on a similar program based on this proven concept."
The report finds that a IMR program in Florida would see lower lien costs, expedited hearings, less litigation costs, limiting opioid supply and other benefits.
"IMR provides a balance between providing timely and fair benefits to injured workers and minimizing costs to employers," Florida TaxWatch insisted. "Florida TaxWatch recommends the Legislature more fully evaluate the pros and cons of IMR, calculate the potential savings to the state, and identify the steps necessary to implement this process in Florida."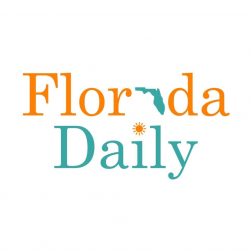 Latest posts by Florida Daily
(see all)