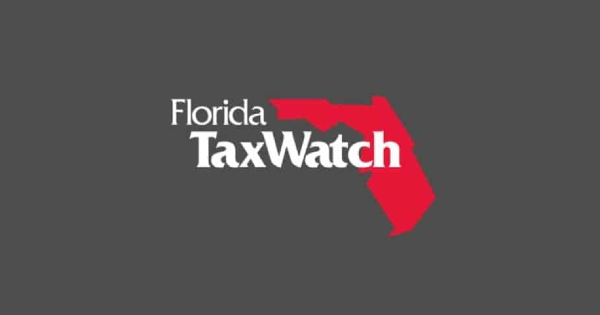 Last week Florida TaxWatch (FTW) released its "2022 Economic Preview: Settling into a New Normal," the taxpayer research institute's latest economic commentary.
The report cautions that, while several estimates seem to signal robust economic growth in the year ahead, Floridians must be prepared to adapt to nuances in the labor market's recovery, such as rising inflation rates resulting from supply chain issues and other workforce-related complications.
Florida TaxWatch President and CEO Dominic Calabro weighed in on the report.
"In 2022, Florida's employment is expected to rise by 4.3 percent, or about 379,500 jobs, with the unemployment rate decreasing to 3.5 percent (near the 3.1 percent record low set in 2019) and personal income growth increasing by 1.5 percent. These are certainly promising indicators of our state's economic outlook, especially when considering rebounding leisure travel and tourism. But we must be cautious given the variation in the labor market's recovery across sectors, as well as the very real possibility that the challenges we're currently facing with supply chains, the rate of employees quitting their jobs, and more will be long-lasting and result in uncharacteristically high inflationary pressures that cut into Floridians' purchasing power," Calabro said.
According to FTW, real Gross State Product (GSP) – a measurement of state output and a gauge of economic health – has been steadily rising due to increased economic activity, likely a product of pent-up demand among consumers and Florida's "open for business" strategy. It is projected that GSP will reach a 4.5 percent annual growth rate in 2022, before leveling out to 2.5 percent in subsequent years.
With more individuals returning to work next year, Florida's labor force is projected to increase by 2.9 percent. The Leisure and Hospitality sector will lead in job creation, growing by 10.6 percent, followed by Professional and Business Services (9.1 percent) and Information (7.2 percent). For Transportation, Warehousing, and Utilities, job creation will fall 1.1 percent, and for Retail Trade – a lower-wage, customer facing sector – it will decline by 5.2 percent as e-commerce continues to rise and employees pursue jobs in other industries or leave the workforce altogether.
In fact, if trends continue into 2022, resignation rates (representing employees voluntarily quitting their jobs) in Florida will likely remain the highest among mid-career employees between 30 and 45, particularly in the Leisure and Hospitality, Retail Trade, and Health Care sectors, which saw some of the highest resignation rates in 2021 due to factors such as burnout, low pay, and overall economic uncertainty.
FTW asserts that next year will likely continue to be an "employee market," giving job seekers the opportunity to leverage existing hiring challenges to demand higher wages, more benefits, and different working arrangements.
In terms of consumer spending in 2022, inflation will have a significant impact, potentially undermining Floridians' purchasing power. In 2021, inflation reached the highest rate since 1990 at 6.2 percent, but it is expected to subside to 2.2 percent in 2022. Studies differ, but there is concern that this could be a serious underestimate if supply chain issues and labor shortages persist, with inflation expectations in the southern region of the country (including Florida) higher than the national average.
Latest posts by Florida Daily
(see all)